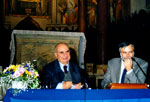 The Community of Sant'Egidio learns with great sorrow the news of the death of the French Orthodox theologian Olivier Clément, occurred yesterday in Paris. His death is the disappearance of a great personality of Christianity, who knew how to live with passion the relevance of history, rooted in the lively tradition of the Fathers of the Church and in the spiritual life of the Christianity of the East.
His closeness to the Ecumenical Patriarch Athenagoras gave rise to a monument of the spiritual literature of the twentieth-century, the 'Dialogues with Athenagoras', which is still a source of great spiritual wisdom. His relationship with Sant'Egidio has been replete with opportunities for extensive dialogue. His attendance of the International Meetings of Prayer for Peace, his conferences, and above all his repeated, frequent friendly and fraternal meetings have marked the steps of a path of spiritual friendship.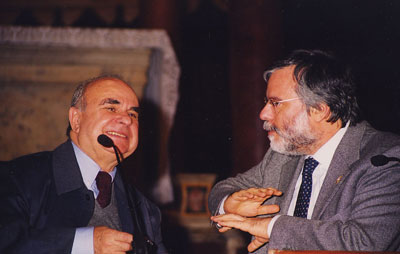 We gratefully remember him as a friend and a spiritual guide. Andrea Riccardi defined him «a man of knowledge and of the "Lived Word", just what the Christians of the XXI century want to be. A "great man", who knew how to draw new things and ancient things from his treasure, that of the Word of God, of the liturgy of the Fathers of the Church like the wise scribe which the Gospel tells about».
"Clément, il '68 dello Spirito", Andrea Riccardi, Avvenire, 17 gennaio 2009