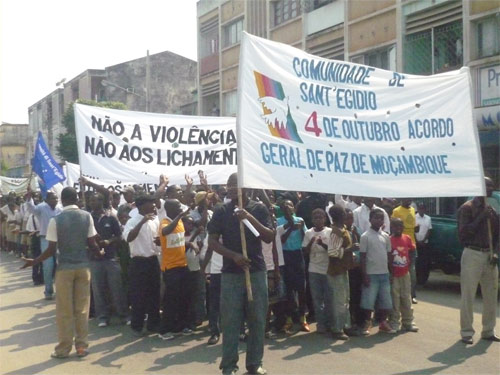 The Community of Sant'Egidio of Mozambique organised hundreds of events, among assemblies, conferences, marches and ecumenical prayers along the country, to celebrate the 18th anniversary of the peace agreement signed up in Rome, after 27 months of negotiating in the Community headquarter.

Many students, born after the end of the conflicts, could know the atrocity of a suffering time that must not be replicated, and the efforts that brought a stable and longlasting peace, allowing the economic development of the country
Remembering every year the anniversary on 4th October is the mean for the Community not to forget the end of violence and death in the country. Remembering the peace agreement means actively working not to waste the gift of peace through lynchings e revenges spreading violence and blood in some cities along the country.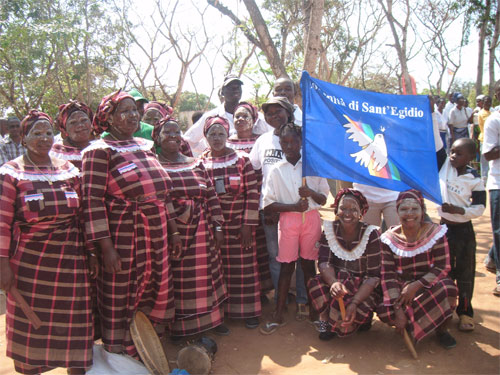 This is the reason why that these initiatives – not only in the cities but in the villages also - had great visibility through the media, where the Community members were interviewed and where the message the communities gave in the official events were spread.

Words from Nampula: "This year the 4th October celebration was a stunning success of our city, and we have the feeling of this success through the news on TV and radio, mentioning the events all over the countries. These days we better understood how importanti is the role of the Community of Sant'Egidio in building peace and the responsibility each of us have in doing so."