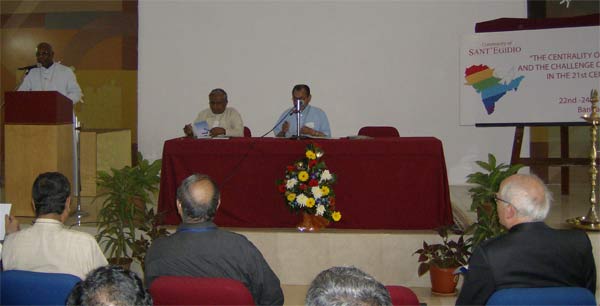 Bishops, priests, and religious people, all friends of the Community of Sant'Egidio and coming from seven Indian regions, gathered in Bangalore for a meeting to discuss the service to the poor and the brotherly life.

The attendees declared that « The experience of the Community is teaching us not to consider the poor as an ideology or a social problem to be solved: we have to disclose what being brothers with the poor mean, close to those who suffer ». They personally witnessed the profound sense of the friendship the Community lives with all.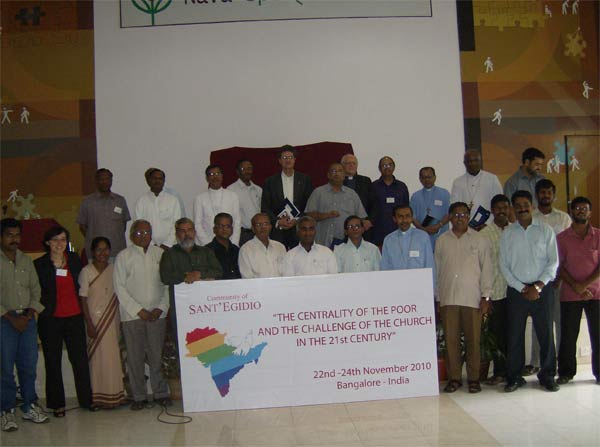 India is a country deeply featured by the spirituality of Mother Teresa of Calcutta. The conference gave the opportunity to affirm the centrality of the poor in the life of the Church, through concrete gestures towards them.
Being in the Chritsmas time, some dioceses are willing to organise a lunch with the poor, according to the tradition of the Community of Sant'Egidio.