The German Federal Minister for Education and Research, Annette Schavan, has visited the Sant'Egidio Community in Rome where she had an interview with Marco Impagliazzo and a delegation of the Community.

During the meeting were addressed the issues of the "Arabic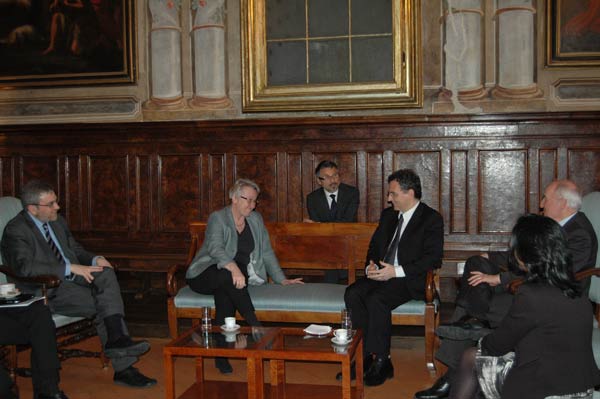 Spring, ", of the Libyan Crisis and the question of refugees in the last few days to reach the Italian coast. It has also been talked about some projects of the Community in Africa and in particular of the Bravo program for civil recording.

The Minister recalled the long and successful collaboration between the German Government and the Community of Sant'Egidio, expressing respect and appreciation of the Berlin government for what Sant'Egidio does in the world for peace, dialogue between religious worlds and the fight against poverty.

The Minister also expressed gratitude for the decision to hold in Germany the next Meeting of Prayer for Peace in the Spirit of Assisi, in Munich, in September.