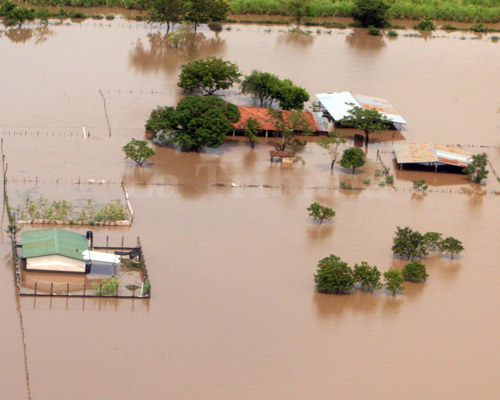 Only a few images of the terrible floods that hit Central America across the Atlantic. But the situation of these populations, already poor, is really dramatic.

The Communities of Sant'Egidio of Central America are committed to bringing relief to the affected populations.

In Honduras, starting out from Tegucigalpa, it was possible to reach some of the areas that suffered the violence of the floods, in order to distribute food and clothing. The aid was collected in some parishes of the Capital, such as San Juan Bautista and Santa Clara and in the Miraflores neighbourhood, as well as outside the university and some supermarkets.

In the municipality of Playa Grande, in the south of Nacaome Valley, inhabited by 60,000 people, the river has flooded the villages and people have been evacuated with canoes by the Red Cross. This flood seriously damaged agriculture, fishing and shrimp farming. The people, already very poor, lost even the little they had.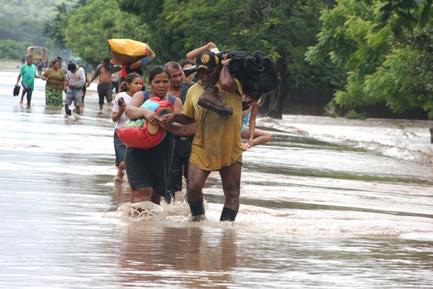 There is a sense of sadness and despair and many people, who lost everything, want to move elsewhere. Now the rain had slowed down, but it's time to face the sad death toll (18 people) and about 60,000 "desplazados", homeless. Moreover, some places are still isolated due to the destruction of the roads.

"Arriving in the Valley Nacaome y Costa de los Amates - said Arlene Mejia - we realized that they had not yet received any help, they were in need of food. People received us with joy and they were surprised by this unexpected solidarity. Many colleagues and friends collaborated with the Community in collecting aid and we were accompanied by three volunteer doctors with a small pharmacy".



In 1998, Hurricane Mitch had already left its wake of sorrow in Honduras: 5,657 dead, 8,058 missing, 285,000 people who lost their homes.

This new disaster hit again the same rural areas, severely tested by natural disasters and lack of social development.