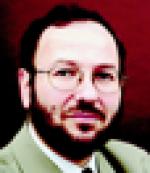 Michel Kubler was born in France in 1955. After studying mathematics and physics, committed himself to theology, and He attained a Ph.D. In 1982 he took the vows in the Congregation of Augustinians of the Assumption. He became a priest in 1989.
During his religious studies committed himself to the pastoral care of families of immigrants in Strasbourg, then he became a teacher in the Central African Republic and in Lyon.
He is charter member of Mediathec ("Mass Media and Theology of Communication").
In 1989 he started working in "La Croix", catholic newspaper. Since 1997 he is in charge of doctrinal orientation of that newspaper.