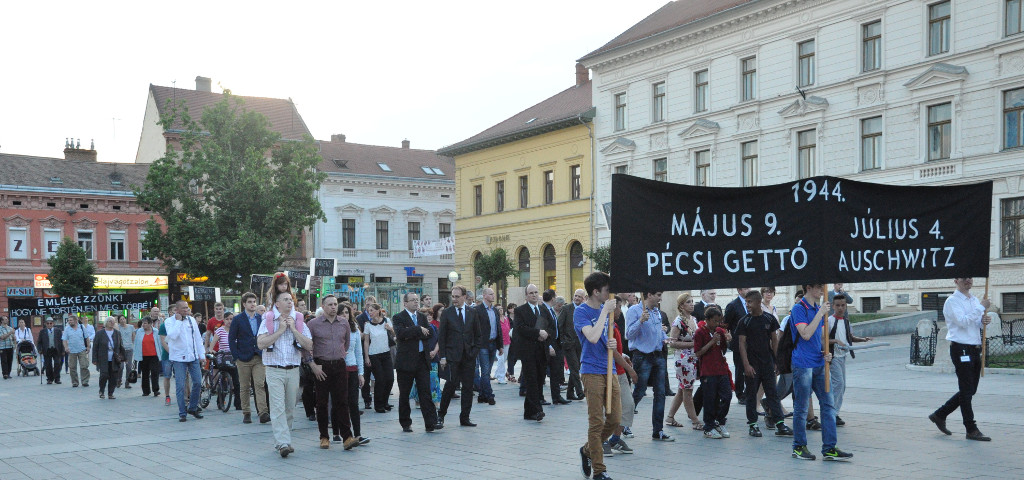 It was May 1944 when about 4,000 people, Jews and Gypsies, were concentrated in the ghetto of Pecs awaiting deportation to Auschwitz two months later. It has been 71 years since what is one of the darkest pages of the twentieth century, but the memory of those tragic events is still alive. Also this year, many have marched through the streets of the Hungarian city in order not to forget: it is the march of the memory organised by the Community of Sant'Egidio together with the Jewish community of Pecs, now in its tenth edition.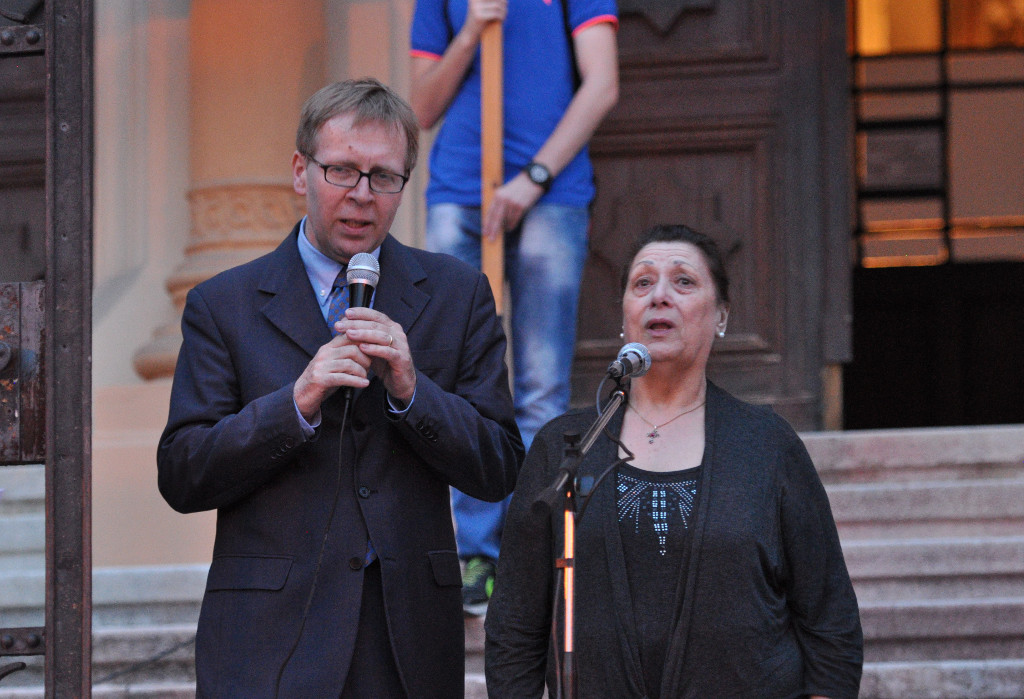 The procession came peacefully through the streets of the city to reach the synagogue, where the floor was taken by representatives of the institutions, the bishop, the rabbi, the Ambassador of Israel in Hungary, and especially Rita Prigmore, Holocaust survivor, who these days met hundreds of Hungarian high school students, then gave her testimony at the end of the march, launching an appeal to all, especially the young, to build a future without racism and all forms of violence. An appeal taken up also by János Nagy, of the Community of Sant'Egidio, who encouraged everyone to work together in building a country where there is room for everyone, making room especially for the small, the weak, the poor, foreigners.
In the tough climate of Hungary, where dangerous extreme right-wing ideologies take on a greater consensus in society, this memory is an important sign for a new culture of peace, and the defence of the many victims of racism and xenophobia that reappear even in our time.