News from the family home in Butare, Rwanda
February 11, 2011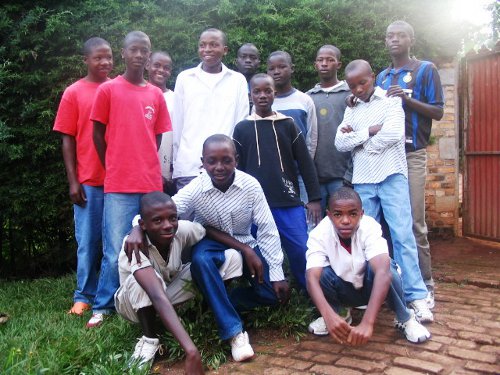 Community of S. Egidio - Family home in Butare (Rwanda).
The street life is now only a distant memory for the 14 children who, supported by long distance adoptions, live in the family home of the Community of Sant'Egidio, in Butare, Rwanda. They had lost the bond with their families due to political instability, displacement of populations, the recurring violence. The house of the Community as a whole in Butare was for all of them a harbour to an unimaginable world: a comfortable place and full of human warmth.

This year, everyone - except one, the youngest, who still attends the school - have successfully passed exams of basic education and are enrolled in high school.

The same teachers were amazed at such a massive success at school. In fact, few believed that their lives could have changed so radically.

The sponsorships have enabled to rebuild around them a family that has hoped and dreamed about their future.

Today these dreams begin to come true. Including that of becoming young men who communicate and work for peace. In this spirit, they themselves have started to deal, along with other youth of the Community of Sant'Egidio in Butare, with children - many - who still live on the street in their city.

IMAGES GALLERY