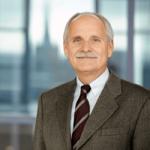 [1947, Aachen]
He's a lawyer and he was mayor of Aachen for 10 years, from 1995 to 2005.
After carrying out different institutional and academic assignments, he is now the President of the International Charlemagne Prize (Karlspreis).
The prize, established in 1949 in the aftermath of World War II, aims to promote reconciliation between peoples and the unity of Europe. In these years especially European statesmen as Alcide De Gasperi, Jean Monnet, Konrad Adenauer, Winston Churchill, Robert Schuman, King Juan Carlos I, François Mitterrand, Helmut Kohl, Vaclav Havel, Jacques Delors, Bill Clinton, Carlo Azeglio Ciampi and Angela Merkel, received the prize. In 2004 a Charlemagne Special Prize was given to Blessed John Paul II.
In 2009 the prize was awarded to Andrea Riccardi, founder of the Community of Sant'Egidio.