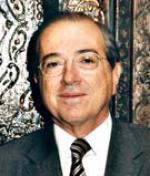 National Islamic-Christian Committee for Dialogue, Lebanon
These days, the term pluralism has gained currency in almost all societies around our world primarily following the successive migratory waves of populations that occurred for numerous reasons. Even if this pluralism is considered a source of enrichment, it has, however, become a problem that is impossible to mask any longer. Yet, only dialogue can deal with this problem. In fact, societies not only worry about preserving their identities and their specific characteristics, which may be complex and even destructive, but these societies are also confronted with the difficulty of finding a way that can simultaneously provide them with the harmony they need in forming relationships with others and offering them the ideal conditions in which to flourish in what has been universally termed Conviviality or Coexistence and in everyone's best interest.

Coexistence means that a certain group in society becomes aware it has been living alongside another group, which differs from it in terms of identity, language, race, or culture. Yet, the former realizes that it must interact with the latter in order to safeguard its interests. This reality awakens the need in the first group to the necessity of dialoguing with the other and gaining deeper knowledge of the second group's way of thinking and habits in order to overcome ideas inherited from the past, which used to view those not belonging to a certain community as enemies. This way, it becomes possible for both groups not only to live together, but also to mutually draw up a commitment in order to achieve a common objective. Going from Meeting to Dialogue is not always an easy task, especially since the term does not always carry the exact same meaning for all parties. It is admitted, however, that people do not meet in Dialogue as if they are mere tourists, but rather like individuals engaged on a common path toward the realization of God's plans, or toward reaching ideals that would ensure the common good for all Humanity. The question being asked resides in how to achieve all this, how to live better in pluralism and all the difficulties it represents.

Since time immemorial, Man, living in society, was torn between two opposing outlooks; an outlook that prevailed in primitive societies considered that anyone not belonging to the group represented a threat and had to be eliminated. The fear of the outsider blurred the vision. And, it is a well known fact: the more people are afraid, the less tolerant they are. Orations and positions taken as regard to integration, for instance, and their interpretation, even erroneous, are disturbing subjects that lead to a deepening fear of the future. Hence, the feeling of ill-being is well established. On the other hand, another feeling is developed: that of the interdependence of men. Today, and more than ever, we are not living in a monolithic world. In addition, we should increasingly see what we have in common with others and respect our differences - especially since we all share the same planet. Besides, this second current has been known since the dawn of time. The great Latin philosopher, Seneca, promoted it in the first century AD, when he, as a defender of liberty and justice, declared that "his homeland was the world and his protectors were the gods".

To attain the benchmark of Citizens of the World, however, Man must learn to manage and overcome the differences that exist among civilizations, races, cultures, languages, and religions in order to break down barriers that separate people. The only means for achieving this end is Dialogue. In fact, dialogue will not only help them find the solutions to their problems, but will also help them find solutions to common problems that they are obliged to confront together, especially since the other alternative, which is force, only promotes cycles of violence that threaten peace on earth. When we speak of differences, the first constituent that comes to mind is Religion, which constitutes the main component in the affirmation of Identity. When we recapitulate the essential points of the History of Humanity, we cannot but recognize how much blood was shed in the name of Religion, although it, in itself, has nothing to do with these violent conflicts in which innocent people are the main victims.But, regrettably, blood continues to flow.

Moreover, if we have become used to the notion of assimilating Dialogue to the dialogue of Religions, it is because other subjects have their own frameworks and authority - whether these are intellectual, scientific, cultural, or moral. Furthermore, these do not usually run the risk of transforming into violent conflicts, which culminate in wars and terrorism. This should not lead us, however, to draw a veil over other subjects, which ought to be discussed—the most striking of which is the Communications and Internet Revolution.

Today, we live in an era of widespread communication in a world where distances have been eliminated. Our ideas are instantly and virtually shared with others, starting from a personal social network that grows increasingly day after day, especially among the youth; a fact which strengthens interdependence. They, thus, meet and dialogue across borders, cultures, and social classes. These types of dialogues may lead to new currents of ideas, which may now and then achieve common actions. These actions can change—if not the face of the world—at least the country in which these ideas circulate, as we are recently witnessing in the upheavals that continue to shake the Arab World even though the outcome remains virtually unknown. Nevertheless, many things are currently in a state of transition, and certainly, the future will bear no resemblance to the present.

This new type of dialogue should become the object of particular attention given that beyond its fascinating, yet non-structured and framed aspect, it should fulfill, at the very least, certain conditions, including objectivity, sincerity, and honesty. Otherwise, this new type of dialogue could result in perilous adventures and result in a heavy price for society to pay. We should not exclude the risk of creating an illusory world separated from the real world by a deep gap and eventually leading to misapprehensions that constitute the prelude to hostility.

The Role of Religion

Religion has recently made a strong comeback even in places where it had been ousted. This reemergence is fortunately marked by Man's inherent need for spirituality. Unfortunately, however, in several countries, religion reflects a type of aggressiveness in its rejection of alterity, taking the shape of fanaticism, extremism, violence, and even terrorism. At this point, I am worried to imagine tomorrow if violence would become the means of communication among religions.

Dialogue is the only means to prompt a change in the course of this process, provided it is guided by honesty and love for the betterment of humanity. Given that I hail from a country in which the role of Religions is omnipresent, I cannot refrain from putting forward some ideas, which are useful to Dialogue among Religions and to the Islamic-Christian Dialogue in particular. We know how great the tensions are among Christians and Muslims—who represent half of the globe's population—in several countries around the world. Whether apparent or latent, these tensions should be contained and a negotiated solution should not only put an end to these tensions, but also open new horizons, which would permit us to emerge from the anxiety that confines us. At this juncture, and in view of abuses and deviations, it is important to avoid two attitudes that harm dialogue: indifference and anger, which leads to revenge.

Until now, the ongoing Dialogue only offered us meager results. Moreover, the positive speeches we hear in several conferences, such as ours, have not yet found the echo this topic deserves at the level of the masses. We have erred on the side of too much caution to avoid hurting our respective feelings. It is time for things to change and move forward with the highest principals of honesty and courage, governing our approach to the problems when interacting with Islam. Besides, it is absurd to realize that in the countries of the East, the Christian condition was by far better at the onset of the Hijira, and even later under the Ottoman Empire, than it is at present.

The current condition triggered a massive exodus of Christians from their countries of origin where Jesus Christ founded his first Church. Muslim religious authorities must pay more attention to this aspect of the problem, and by finding solutions would pave the way for Muslims to overcome the challenges they face in some of the countries to which they emigrate. A new generation of Muslims was born in the countries where they acquired the habits and customs of their host countries, which differ greatly from the first generations of Muslim immigrants. This new generation, however, would like to preserve its identity - a part of which is Religion. A means ought to be found in order to conciliate this desire with the principle of citizenship in countries where equality is the rule and Religion and the State are separated.
A new approach should be taken with regard to the concepts of Citizenship, Democracy, and Freedom, especially in freedom of Religion and Conscience. We have a multitude of examples, and I believe the Turkish model is among the examples that deserve to be scrutinized. In Lebanon, we endeavor to encompass Islamic-Christian relations within a framework in which Religion would not be used for political ends thus, exacerbating extremism. On another hand, we should put measures on the State to prevent it from absorbing religious communities and marginalizing the role of Religion. The relationship between Religion and the State should be defined in such a way as to respect personal freedoms. Complementarity and harmony are both characteristics that should be involved in the continuous dialogue of everyday life.

Today, fear governs the world on several stages. The most worrying aspect, however, resides in interreligious relations, in particular Islamic-Christians relations. Great efforts have been exerted, yet there is still a lot to be done before Man realizes that everything happening around him is of concern, before a world filled with serenity in the future can be imagined, a world that would change through Dialogue. Presently, our thoughts go to Assisi, Italy, which Pope Benedict XVI has selected as the place for an Interreligious Prayer Meeting for Peace. We wish this meeting all success it merits so that dialogue may grant the strength needed for this much-awaited peace to succeed, a strength which resides in the spirituality of all our religions.