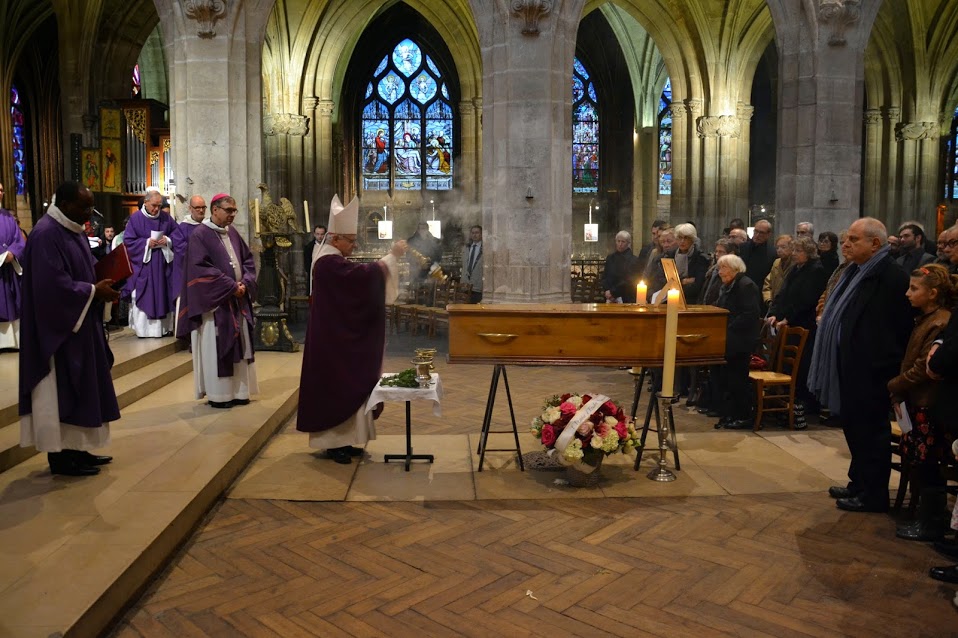 Relatives, colleagues, former alumni and friends of the Community of Sant'Egidio, there were many last Wednesday 26 November at the Church of St. Severin, Paris, for the funeral of Emile Poulat, who died on 23 November at his home in Paris, surrounded by his friends of Sant'Egidio.
Bishop Vincenzo Paglia, who presided over the ceremony along with Claude Dagens, Bishop of Jerome Beau and many priests, recalled how "in recent years, especially after the death of Odile, with whom he had shared nearly sixty years of common life, Emile had found comfort in the closeness of his family and of the friends of the Community of Sant'Egidio. He had refused to consider old age as a sad time, he wanted to live well, and so was his life, lived in a triple dimension: prayer, love and friendship".
Paying him homage, Andrea Riccardi recalled Emile Poulat as a man that "loved discussions, debates, the idea of confrontation without being dogmatic, closed or ideological", with a thought "clear and critical". Two particularly dear memories of his friendship with Sant'Egidio: the participation in the meetings of prayer for peace in the Spirit of Assisi: "this great idea of John Paul II got him enthusiastic. He saw the image of a reconciled humanity"; and his commitment to the children of the nutrition centre of the DREAM programme in Guinea Conakry.

Emile Poulat bequeaths the testimony of a man at peace, until the last moment a researcher of knowledge, understanding and meetings.