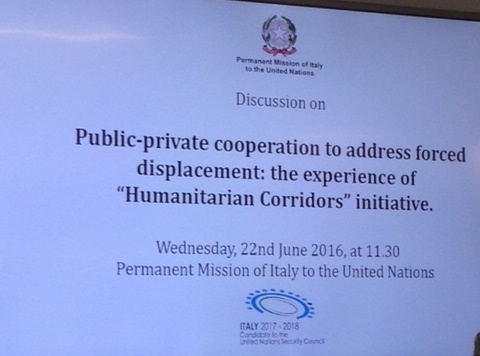 There was talk of humanitarian corridors on 22 June at the headquarters of the Permanent Mission of Italy to the United Nations, in New York.
A delegation of the Italian Government, represented by Deputy Minister of Foreign Affairs and International Cooperation Mario Giro, and of the Community of Sant'Egidio with Cesare Zucconi showed the initiative of the humanitarian corridors.
In the presence of a group of ambassadors accredited to the UN and representatives of international organisations, a first balance was made of the initiative, the result of an agreement between Farnesina, Viminale, the Community of Sant'Egidio, FCEI and the Waldensian Table that, to date, has allowed nearly 300 Syrians and Iraqis to safely reach Italy.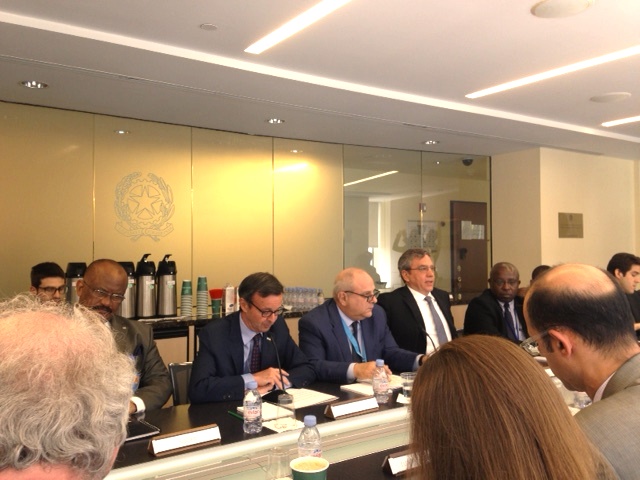 During the meeting, the replicability of the project was particularly stressed, encouraging other countries to take the initiative to save lives and to combat trafficking in human beings by opening legal and safe access routes to Europe, starting with the most vulnerable people.