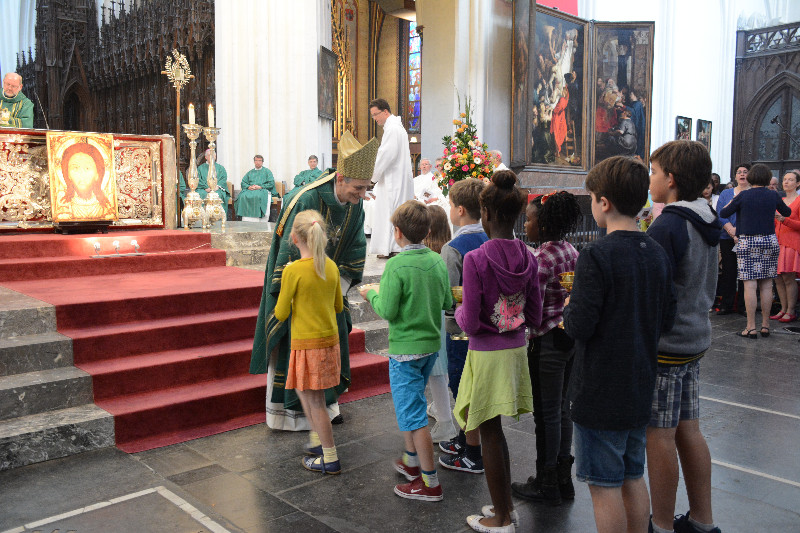 Sunday, June 26 the Community of Sant'Egidio celebrated in Antwerp the 48th anniversary of the Community founded in Rome in 1968.
For this occasion, Mgr. Matteo Zuppi, archbishop of Bologna, celebrated this festive event along with the bishops Johan Bonny, Jean-Pierre Delville, Leon Lemmens and Papal Nuncio Giacinto Berloco and several priests from Belgium and the Netherlands.

The thanksgiving and the subsequent celebration took lots of children, the elderly, young people, friends and guests of Sant'Egidio.
In his homily, Matteo Zuppi explained the Community as a gift of peace to a divided world. "We most not build walss, we have to build bridges" he said, referring to the project of 'humanitarian corridors' (secure airlift for Syrian refugees to Europe).