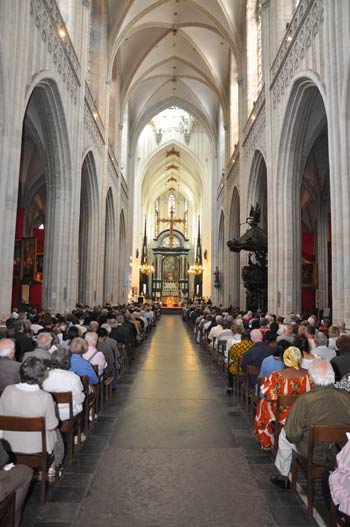 The celebration of the 43rd anniversary of the Community of Sant'Egidio in Antwerp (Belgium)
May 8, 2011

A festive liturgy of thanksgiving for the 43rd of the Community of Sant'Egidio took place on May 8, 2011 in the Cathedral of Antwerp, Belgium.

The liturgy, attended by more than a thousand friends of the Community, was presided over by Mgr Johan Bonny, bishop of Antwerp, Mgr Leon Lemmens, auxiliary bishop of Malines-Brussels and the Apostolic Nuncio Giacinto Berloco.

There was also a large ecumenical delegation.