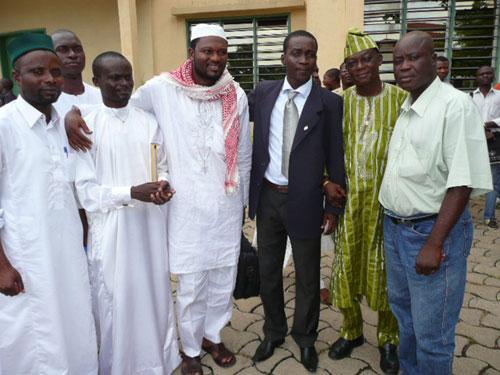 On October 24, 2009 an ecumenical and interreligious meeting sponsored by Community of Sant'Egidio of Benin,was held in Cotonou. The event was in communion with the Prayer for Peace that took place in Krakow in September. The event took place at the John Paul II Center of Cotonou.

This initiative brought together young people and representatives of different faiths, Christian, Muslim and traditional religions in Benin on "Dialogue among Religions and Cultures: the Courage of a new humanism of peace."

About 150 young people participated in the conference, during the video "The Spirit of Assisi" was shown. The video generated a debate on the value of peace, coexistence, mutual knowledge and dialogue.

Care for the poor as proposed by the Community of Sant'Egidio, has found an echo in many testimonies. Also the representative of Islam stressed the novelty and value of the initiative with an emphasis on faith in God, the Father of all.

During the closing ceremony, in the style of what happened in the meeting in Krakow, the participants signed the Appeal for Peace.