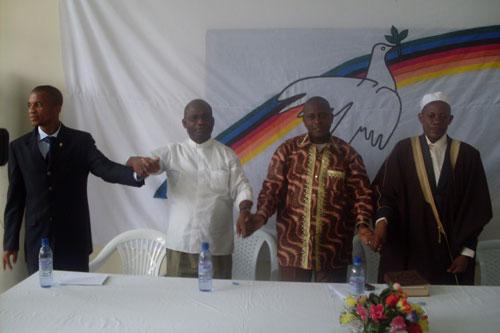 On the 27th of October 2009, on the occasion of the anniversary of the historical inter-religious meeting that had been called by the late Pope John Paul II and that was held in Assisi in 1986, the Community of Sant'Egidio of Kinshasa (Democratic Republic of Congo), organized a public conference with the title: " Religions and Cultures in Dialogue".
Among the participants there were representatives of the Catholic Church, of the various Christian denominations and the Imam of Kinshasa, representing the Islamic community of the city
A video on the "Spirit of Assisi" was shown during the event.
After the speeches of the religious leaders, all the participants observed a minute of silence commemorating the victims of all wars.
At the end the religious representatives signed the appeal of peace that was proclaimed during the Prayer for Peace in Krakow in September