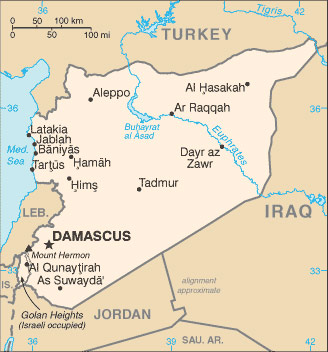 Recently two programs have started, aiming to give direct aid to the civilian population, implemented together with the Syrians Franciscans and Jesuits, in Damascus and in the Homs area.
Damascus
The majority of refugees are still in Syria. In particular, in the last months many families who have lost everything have flooded in Damascus, coming from Homs and other cities.

To get an idea of the proportions of this phenomenon: in Homs, up to 17 months ago, in the Old City, lived at least 90 thousand Christians of all denominations. Now there are a hundred, and only one priest.


The depletion is widespread: even those who did economically well, lost homes and jobs.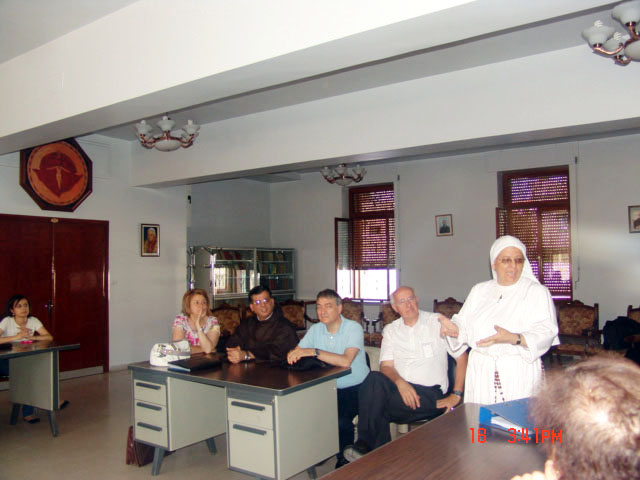 In Damascus there is a school run by Franciscan nuns, which is a point of reference and aid for those who have nothing. Some refugees are hosted directly, others are helped regularly. Sant'Egidio is trying to strengthen the dispensary and started the distribution of drugs: medicines for chronic illnesses, life-saving for those who got out of the health system.

In recent weeks, a Community delegation visited Syria, in order to deliver aids and meet the refugees. There is fear - understandable - to be photographed, but the participation was large and attentive.

It has started the distribution of drugs. In the coming days we will try to reach refugees and families in difficulty in the north of the country, in the village of Knajeh and the surrounding area, in order to reach more people..

| | |
| --- | --- |
| | |
| Distribution of drugs in Damascus | Destroyed Church in Homs |
In the Homs area
The Ard Center is located 8 kilometers from Al Quseir and is not far from Homs.

From there it is possible to reach the so-called Christian valleys, where villages are under attack and become strategic in the clash. There are 270 refugees that filled the Jesuit Centre beyond its capacity. They are mostly women, elderly and children coming from the areas near the clashes. There are some volunteers who work at the reception.
Since late June, the Community of Sant'Egidio has ensured their support along with JRS (Jesuit Refugee Service).
Children inside the Ard Center