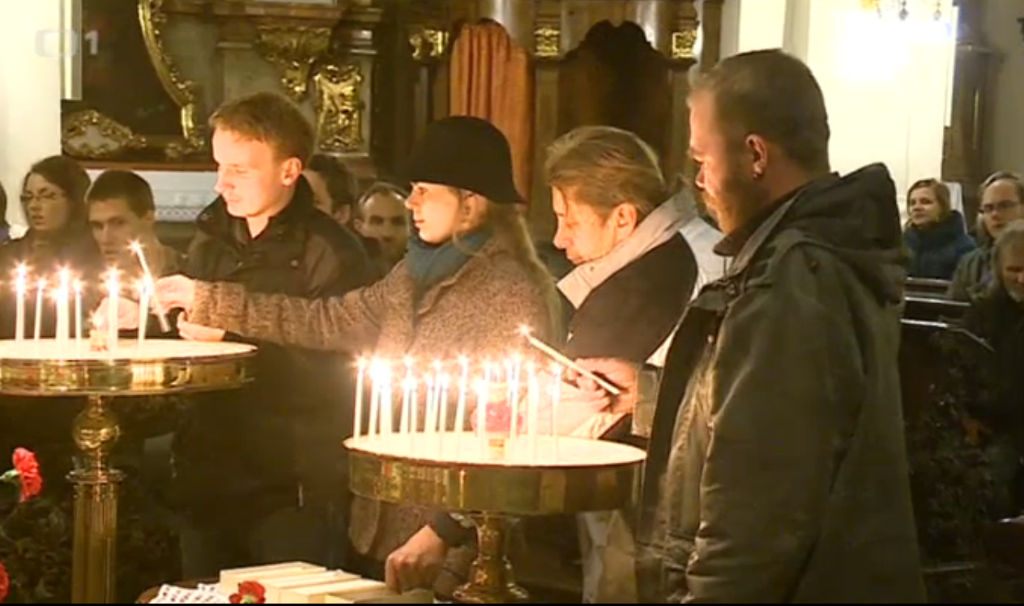 Many people in Brno, together with the Community of Sant'Egidio, have remembered Pavel, a homeless man and a friend of the Community, beaten to death for no reason on last 13 October, while he was sleeping, by a group of drunken youths at the exit of a bar. The news went almost unnoticed by the general public.
The Community, as soon as it learnt about what had happened, gathered in prayer with a few Pavel's friends. They prayed for Pavel, for all the people who live on the streets and even for those who had committed the murder.
At the end of the prayer, all participants have came out in procession through the streets of the city to the place of the murder, where a gravestone was placed in memory of Pavel.
Even today many people continue to bring flowers and candles in front of the tombstone.