BRAVO!: in Burkina Faso 2.5 millions of people has been registered at the General Registry Office!
April 6, 2010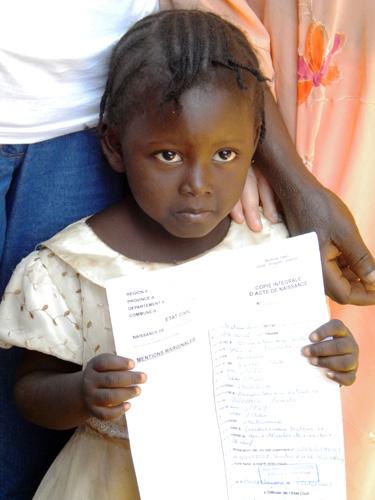 The good news came a few days ago: with the support of the Community of Sant'Egidio's program BRAVO! Burkina Faso's government decided to verify the state of the operation "2009 année de l'enregistrement gratuit et universel des naissances". Everybody agrees that a so great stream of people, women, children and men, to the municipal and judiciary offices was never registered.

Even those, who were sceptic at the beginning of this operation, had changed their mind. People understood that this was a precious and unique occasion and so complied en masse with the governmental campaign.

More than 2.5 millions of people have been registered at the General Registry Office. It is a great success for the country and a very good news for its children. Data says that 60% of the new registered are minors.

For them it will be now easier to attend school and receive adequate medical assistance.

The operation of registration of the births led government officers to every corner of the country in order to register the population, contributing to spread the consciousness of how important documents are for every citizen.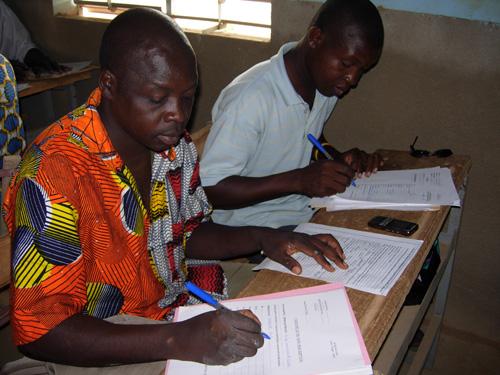 This is an important sign for the future of the country: it means that to register a child at the moment of the birth could become an habit even after the end of the special year of free registration. From data also emerges that the stream of people was impressive not only in cities but also in the countryside and in the areas more isolated, where it is difficult to move around and there are no transport. And the inhabitants of the villages themselves have been those who took much advantage from the operation, because the registration percentage in the countryside was really low and the difficulties much higher.

Government and BRAVO! program are studying new methods for make the registration of the newborn easier, especially in the countryside.

Burkina Faso is living a very important moment of its history: one third of its population is now registered. It is a fundamental step to guarantee everyone rights.
| | |
| --- | --- |
| Le operazioni di registrazione delle nascite in un villaggio dipinte da un artista burkinabé | |