Kiev (Ukraine) - On May 9th, the anniversary of the end of World War II, became in Kiev the party of solidarity between generations
May 9th, 2011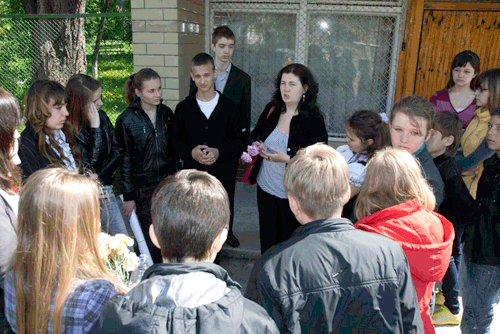 On May 9th in Kiev (Ukraine) there was a day of solidarity between generations, between elderly and youth.
In fact, at the initiative of the Community of Sant'Egidio, some high school and university youth visited 300 elderly who live in two institutions.
May 9th, the day commemorating the end of World War II, is an occasion particularly felt by older people of Ukraine and former Soviet countries that have experienced firsthand the war years.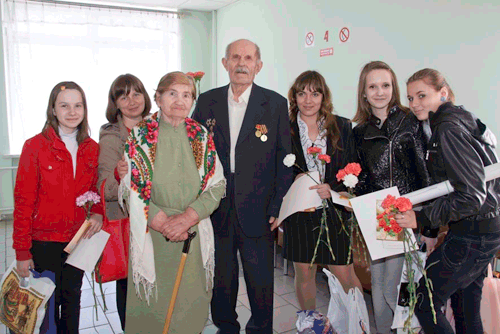 For many of them, particularly for those living in closed institutions, festivities become a period when loneliness and exclusion are heavier.
For this reason, the Community wished to express its solidarity and closeness to the elderly on this very day, making it a day of celebration and meeting with many young people.
The elderly witness with their same lives that the war is a great evil, which affects everyone. They teach us that peace is a priceless treasure, from which fruits can be drawn. Year after year, the witnesses of the terrible world war become less in number, but there are still "children of war", those who have rebuilt the country. To all the past generations we owe our present and future.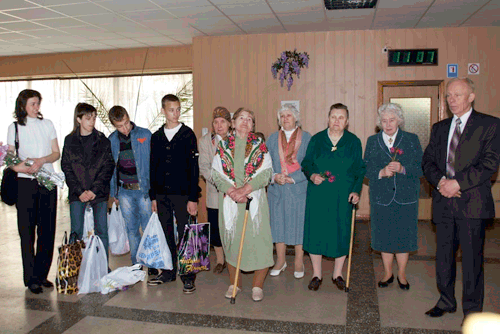 That is why we want to be in solidarity with all the elderly, breaking their solitude with our presence, our attention, with the visit of young people they never see inside the walls of institutions.
This day of solidarity between generations has touched everyone: young and old.
There were words of gratitude and tears and there was also the promise of the youth, affected by the condition of the elderly in institutions, to come back to visit them together with other friends of the Community.