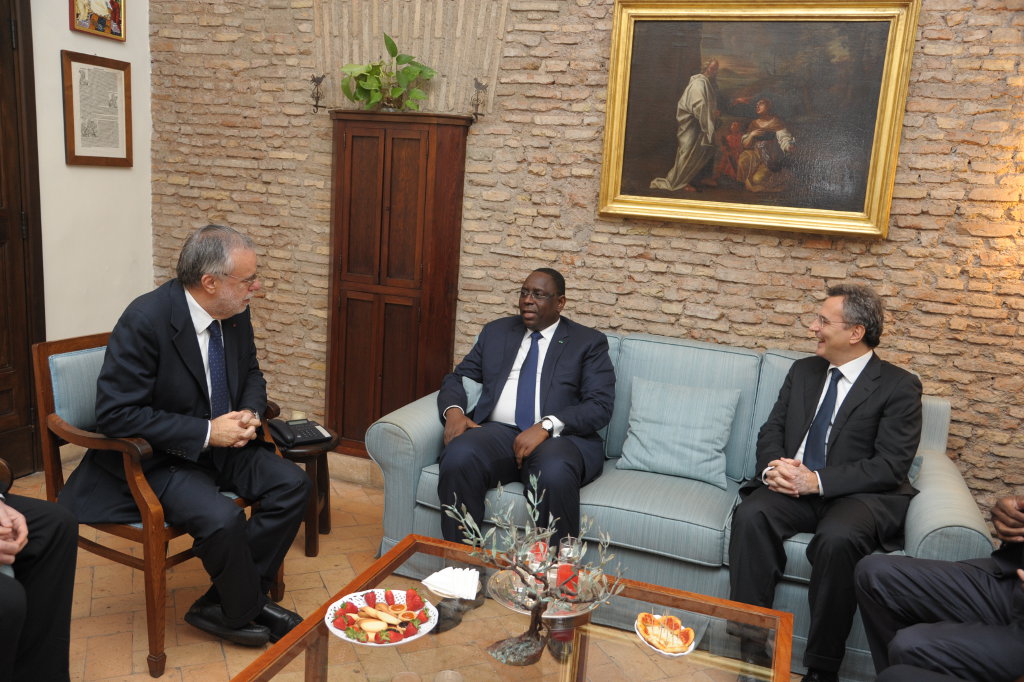 On the occasion of his visit to Italy and the Holy See, on the afternoon of 19 November, the President of the Republic of Senegal, HE Macky Sall, visited the Community of Sant'Egidio in Rome. He was welcomed by founder of the Community Professor Andrea Riccardi, Marco Impagliazzo, President, Kpakilé Felemou, Vice-president, and Father Angelo Romano and Mauro Garofalo of the Office for international relations.
The meeting, which took place in an atmosphere of great cordiality, had as its object the increasing cooperation between the Community and the Republic of Senegal, and joint initiatives to promote peace, regional stability, and to promote dialogue between cultures and religions.
The mediation action of Sant'Egidio in the conflict in Casamance, between the Senegalese government and the MFDC of Salif Sadio, received words of appreciation from President Macky Sall. The Community of Sant'Egidio expresses its deep gratitude for the confidence expressed by the Head of State of Senegal and it will renew its efforts to reach a peaceful solution to the conflict in Casamance.