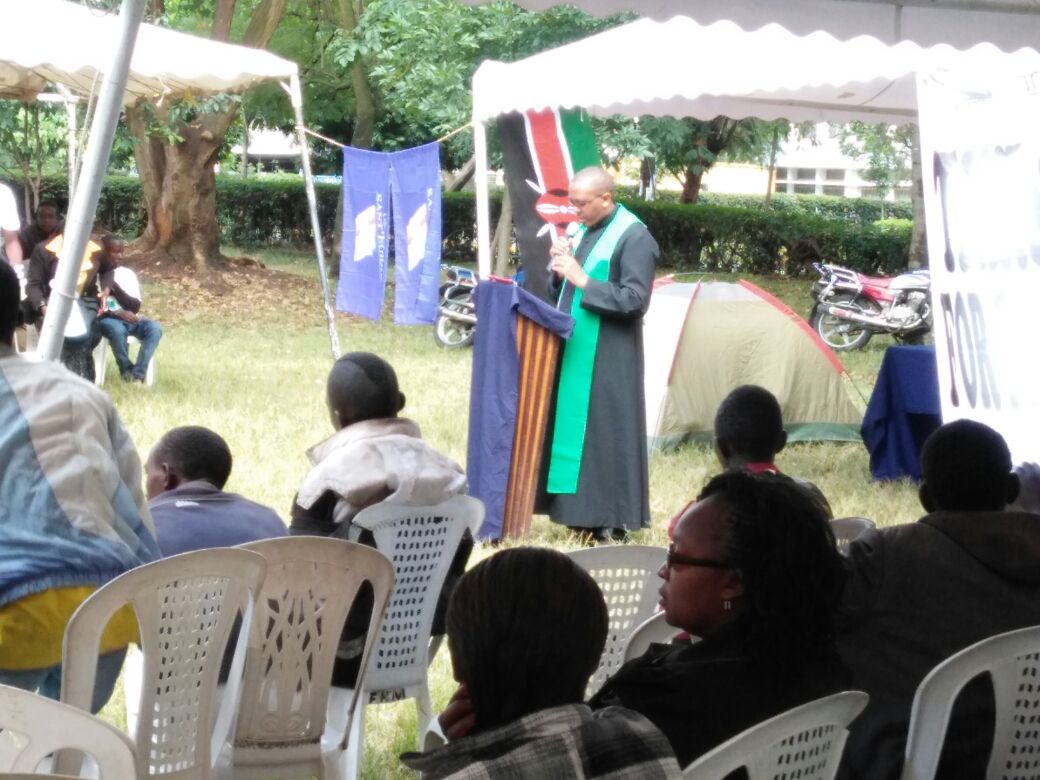 On September the 18th, an interreligious meeting of prayer for peace was held in the town of Nakuru, Kenya, at the presence of delegates from different Churches (Catholic, Anglican, PCEA), Muslims and members of the civil society.
Francis Waithaka, from the Community of Sant'Egidio, spoke of the Spirit of Assisi; he stressed the importance of the work for the unity of Kenyans in an uneasy moment for the country.
After some speeches by Muslim representatives and the Christian prayer, led by Bishop's vicar, the ceremony ended with the lighting of the candles, sign of hope for peace, and a joyful dance.
The event saw the presence of hundreds of participants, among them many street boys and girls: their presence was the sign of the closeness to the poor by the world religions, and their commitments for peace and for the welfare of everyone.