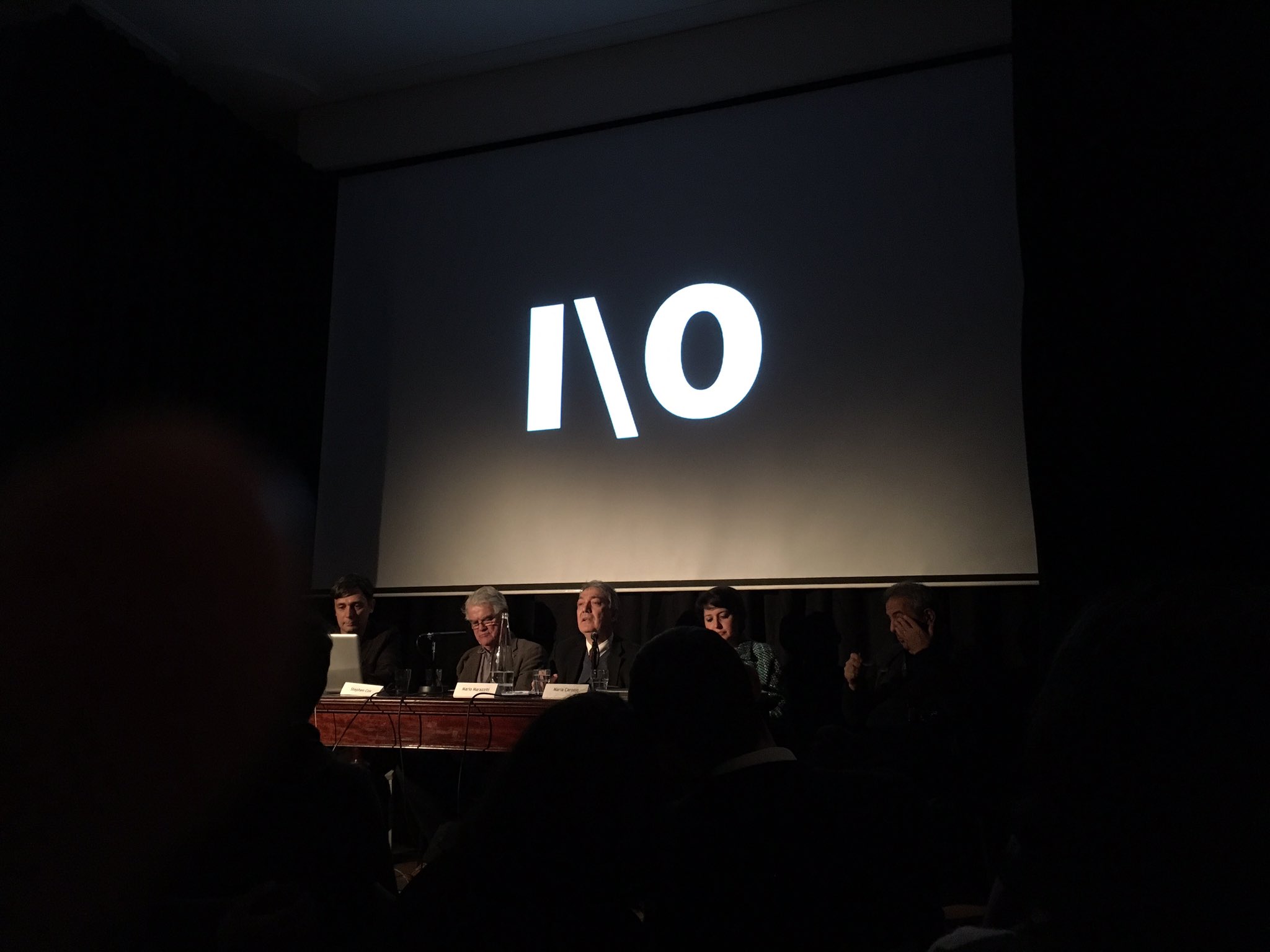 Thursday 19th January, the talk "Art as a tool: the art of Exchanging Worlds" has taken place in the Italian Institute of culture in London. The popular, full-house event, has been organised as part of the exhibition "I/O is another", which in these days is exhibited in the premises of the Institute, and that has been displayed also at Maxxi and at the Venice Biennale. Through multi-disciplinary media, this seminar wanted to explore the themes of the exhibition and the project: the discussion around normality and diversity and the role of art in the exploration of the world of the marginalised, alongside the opportunities of change and of overcoming prejudices.
The director of the Institute, Marco Delogu, whilst welcoming the participants, has explained how the talk is placed within a journey of collaboration between the Institute and the Community of Sant'Egidio, which has had one of its best times at the Institute just last Christmas - with the Christmas eve dinner offered to the poor in the streets friends of the Community.

During the discussion, Mario Marazziti, President of the Commission of Social Affairs of the Chamber of Deputies, and the artist Cesar Meneghetti, have explained how through the journey with "I/O is another" (a project of relational art) the people with disabilities in the Art Lab of the Community of Sant'Egidio have been able to express their hidden potential Those who often are considered marginal, have a lot to say and have a profound view of life. Maria Carosio has retraced the work done in the Art Labs these past few years.

Stephen Cox, member of the Royal Academy of Arts, has told how he was struck by the message expressed in the work of Meneghetti.

During the conference, the projection of the artistic piece "videocabina 3" was projected. The words and the feelings of the protagonists have caused a lot of interest and sentiments to the audience.