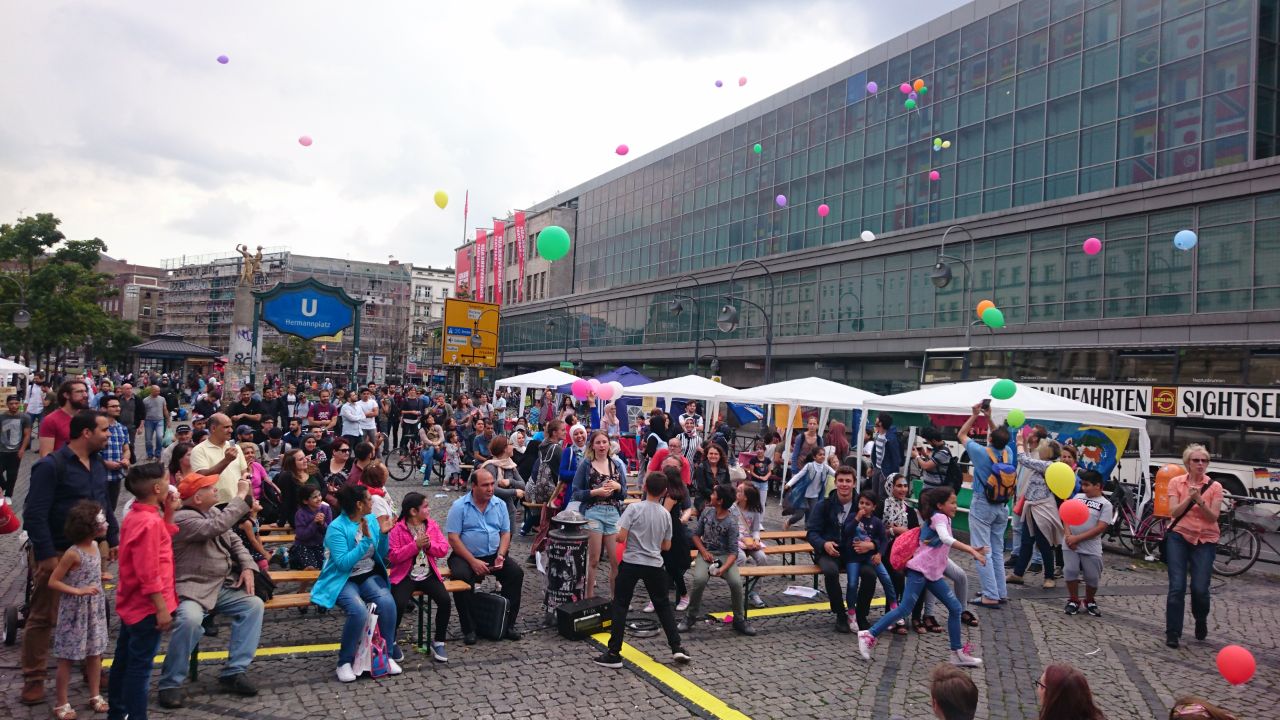 Hundreds of people gathered in the main square of Neukölln, the multiethnic area in Berlin, for "No More Walls", an event organized by the Youth for Peace of the Community of Sant'Egidio on 15 July.
The idea was to offer a moment of feast and encounter open to all the people in the German capital: from the suburbs to the center, people of all ages and different nationalities participated in this party of ''living together'', refusing the logic of fear and walls that is spreading in Europe.
German bands, Syrian musicians, elderly, children and refugees alternated on the stage with performances and testimonies, such as Somaye, an Afghan girl who lives in the refugee camp of Hohenschönhausen and attends the Sant'Egidio School of Peace: "Afghanistan would be a very beautiful country, but there is war, and I do not remember a time when peace was in Afghanistan".
A very touching testimony came from Mohammed and George - one is Muslim, one is Christian - they used to play music together in a band in Aleppo. After they found one each other in Berlin, they started to play again: music too can build bridges.
Stories of war, integration in Germany, friendship with the elderly and the poor, stories of bridges: from Neukölln the young people launched a message: those who are the future of Europe want to build bridges, no more walls.