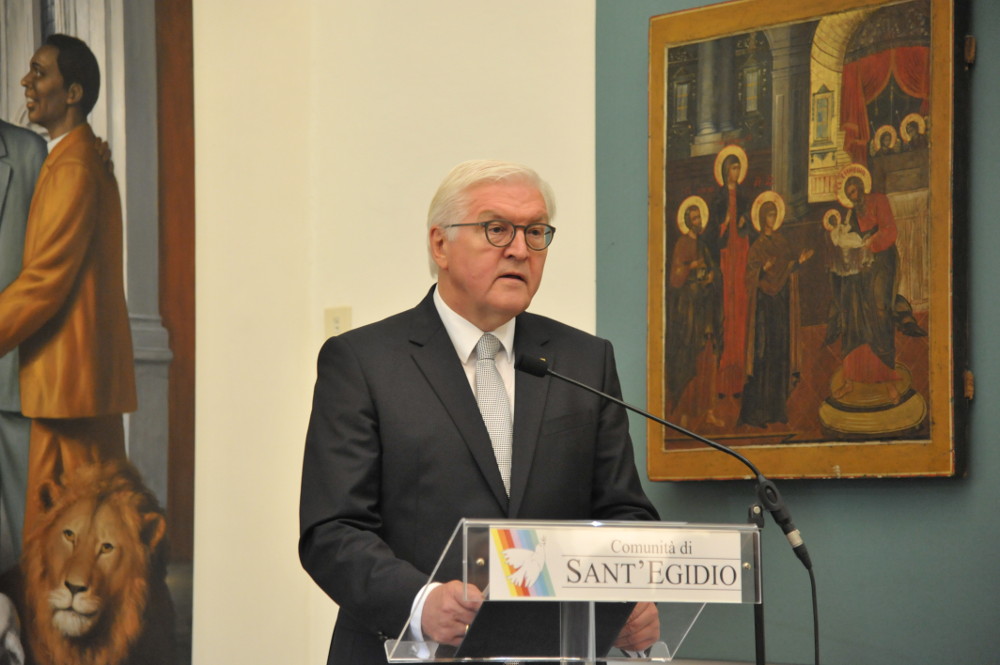 "Your commitment is inspiration and encouragement for all those who feel the task of making this world a place of peace." Frank Walter Steinmeier said, during his visit to Sant'Egidio this morning, after the meeting with Pope Francis.
The President of the Federal Republic of Germany addressed the Community after a long talk with Andrea Riccardi and President Marco Impagliazzo on the issues of peace, European unification process, migration and poverty in Europe and Africa.
In his speech, Impagliazzo recalled the friendship and collaboration between Germany and Sant'Egidio, "a community of believers, men and women who want to be a family for all those without family.", while Steinmeier emphasized the importance of a human closeness to solve complex political issues.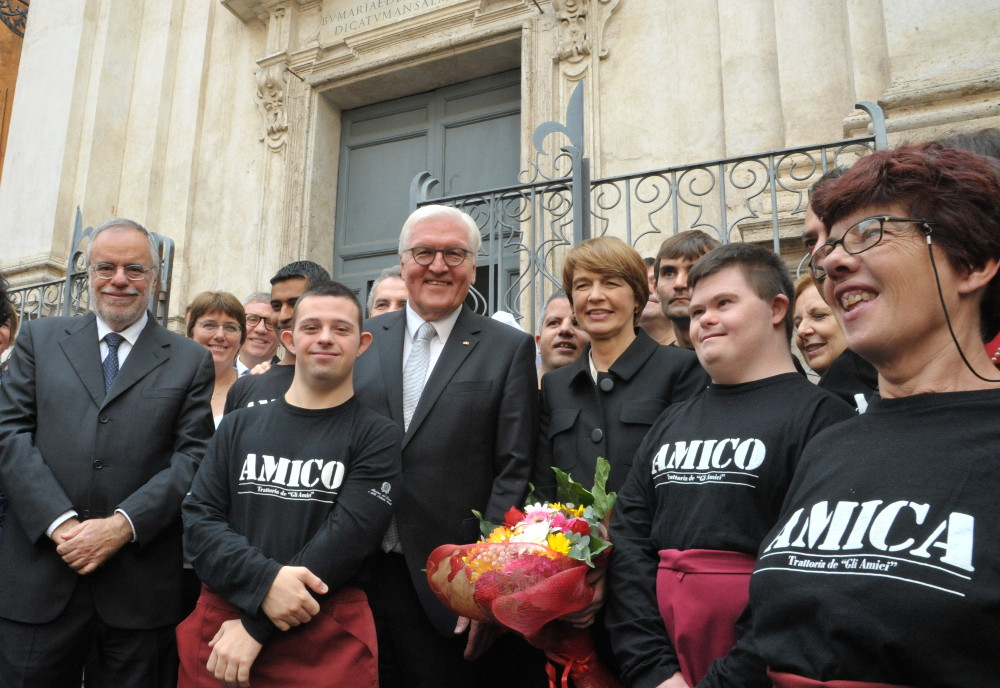 As for Chancellor Merkel's visit, the refreshment service was done by the Trattoria degli Amici, a restaurant run by the Community of Sant'Egidio, where people with disabilities work. At the end Steinmeier wanted to greet and thank them. (In the picture).
This visit follows the international meeting for peace organized by Sant'Egidio in Germany, in the cities of Münster and Osnabrück - where, among others, the Chancellor Angela Merkel intervened - and consolidates the collaboration between Germany and the Community of Sant'Egidio in various fields, from the commitment to peace and interreligious dialogue, to cooperation projects in Africa in the areas of healthcare, registry registration and the fight against poverty.