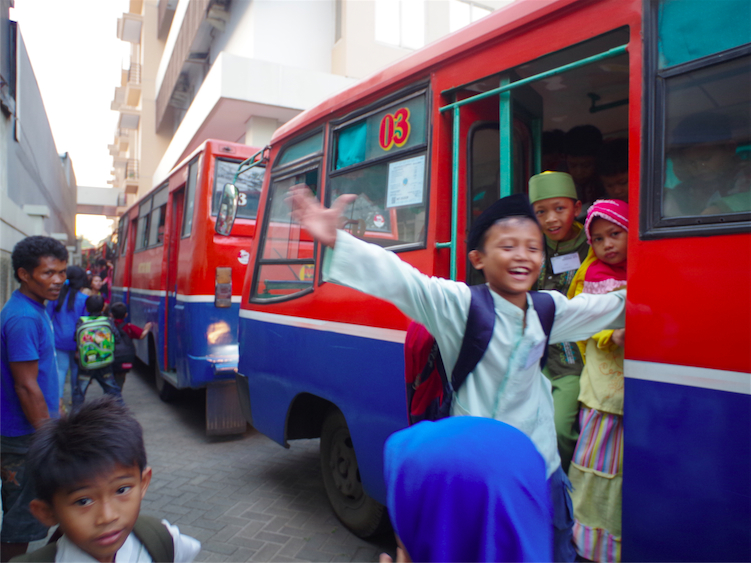 In Muslim countries, during the month of Ramadan, it is traditional to break the fast in the evening with the whole family. It is the Iftar feast, in Indonesian "buka puasa". But for those that live on the street - and many homeless friends even in difficult conditions scrupulously observe fasting - this party becomes impossible. For this reason, in recent years, the Community of Sant'Egidio of Jakarta invites the poor and the homeless families of the School of Peace to a great party supper.

"The gratitude for the beauty of fraternity in the difference", was the theme chosen by the Community for the Iftar of 2014, which was held in Jakarta in the Siti Mariam Hall of the parish of St. Andrew, last Sunday.

632 people, arrived in 26 buses, each with a personal invitation in their hands, accompanied by about 200 volunteers, gathered waiting for the sunset.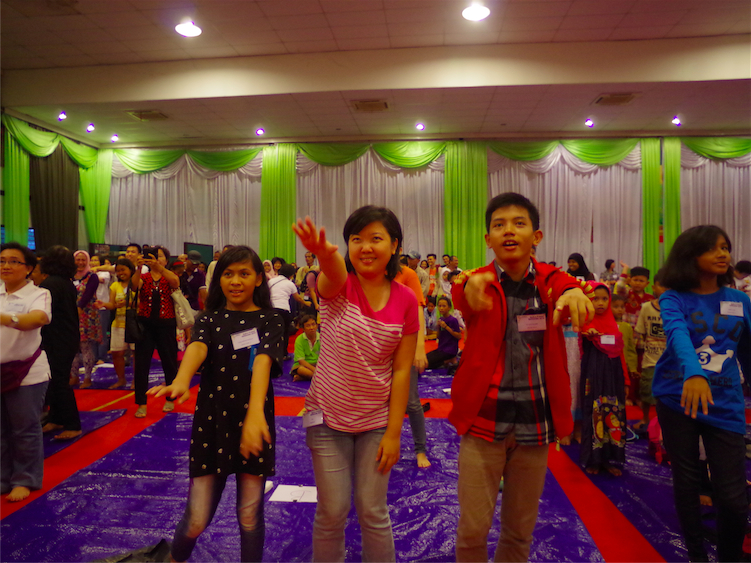 After the prayer - a time of mourning for many poor people - the event continued with a lunch eaten together in an atmosphere of joy, accompanied by music and singing. "I am happy because every year we can break the fast together. Thank you because you always remember us", said Sutrisno, one of the friends on the street that take refuge in front of the shops in the area of Petojo, where the home of the Community of Jakarta is located.

Before returning home, food and drinks were distributed as gifts. Everyone is happy, the friends that served and those that were served. There is no difference, as pope Francis said. Some women, who are part of an association of Catholic Women of the Republic of Indonesia, who came to help, express their happiness and gratitude for having taken part in this event. In all the words of Jesus echo, "There is more joy in giving than in receiving".