A colorful people of about eighty persons made up of Italian and foreign youth, lonely elderly people, homeless friends and children of the School of Peace met last week in Asolo (TV) for a holiday organised by theYouth for Peace of the Community of Sant'Egidio of different cities of the Veneto. It is now a traditional event that has brought together for the past four years the youth from high schools and university with the poor that they go to visit every week. It is the holiday of a festive family that discovers the joy of living together between different people and that tries to fight that "culture of waste" of which Pope Francis speaks so much.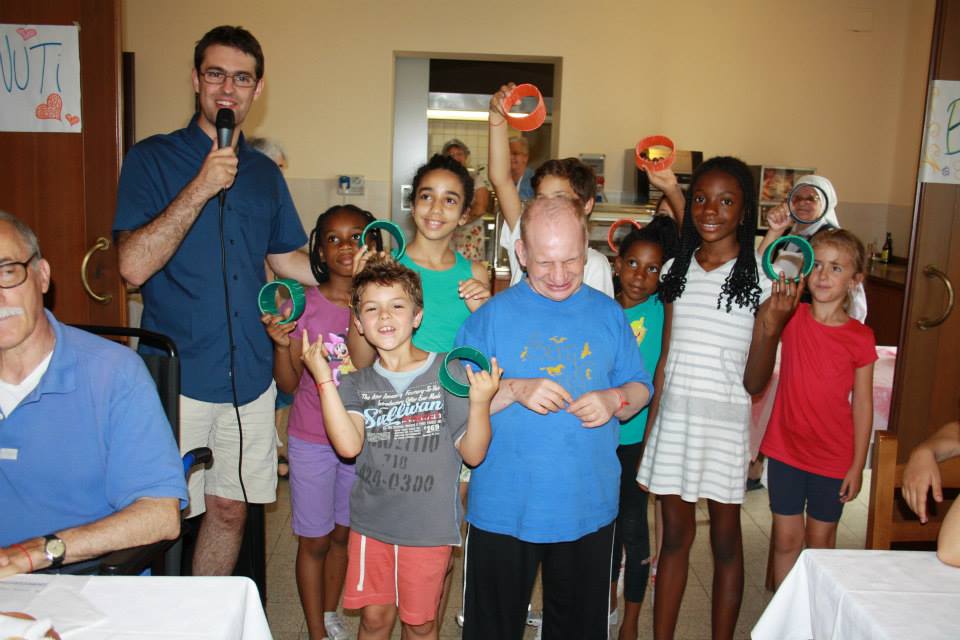 The elderly people that came on holiday are reborn. Cesarina, who became blind at 86, had so much fun when she listened to the love stories that were told during the day; Italo and Saverio, close friends, spent their days sitting on a bench to admire the hills of Asolo; Giovanni, an elderly man in wheelchair with a passion for poetry, delighted everyone with his new creations; Luciano, an elderly man from Treviso, in the days prior to departure, got the prizes for a fantastic lotterY.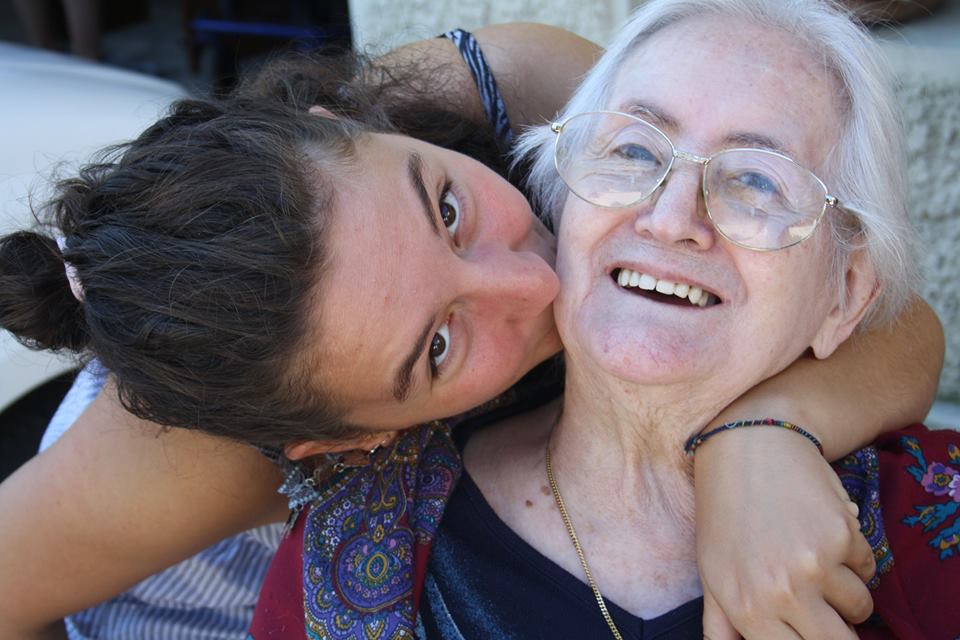 The arrival, in the last three days, of the street friends was also very nice: of Angelo, who has lived in a motor home for a few months and has appreciated the programme of trips; of Aldo, tried by a hard life and many years of sleeping on the street, who had words and gestures of great kindness towards the elderly people. Finally, it was touching the presence of children that, as many grandchildren, filled with joy the oldest people, showing curiosity about their stories, bringing to the table ready meals for them, helping them in daily chores.
What we saw in Asolo was the world as it should be: no walls of division, contempt, indifference, where children, the youth, the poor and the elderly - all worlds apparently so distant from each other - blend in what we could only define as a family.