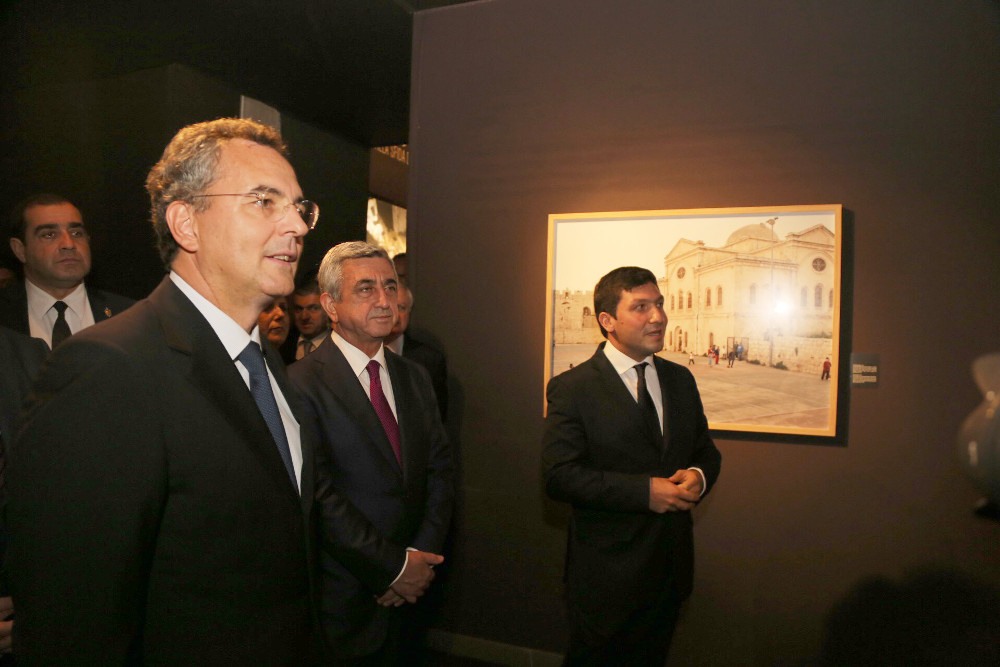 President of the Republic of Armenia Serz Azati Sargsyan and President of the Community of Sant'Egidio Marco Impagliazzo inaugurated yesterday at the Vittoriano the exhibition "Parables of the East. Christianity to the challenge of the new millennium", organised by the Embassy of Armenia to the Holy See and the Community of Sant'Egidio. The exhibition, which will be open for two weeks at the gallery of plaster casts of the Vittoriano, documents the plight of the Christian communities in the Middle East.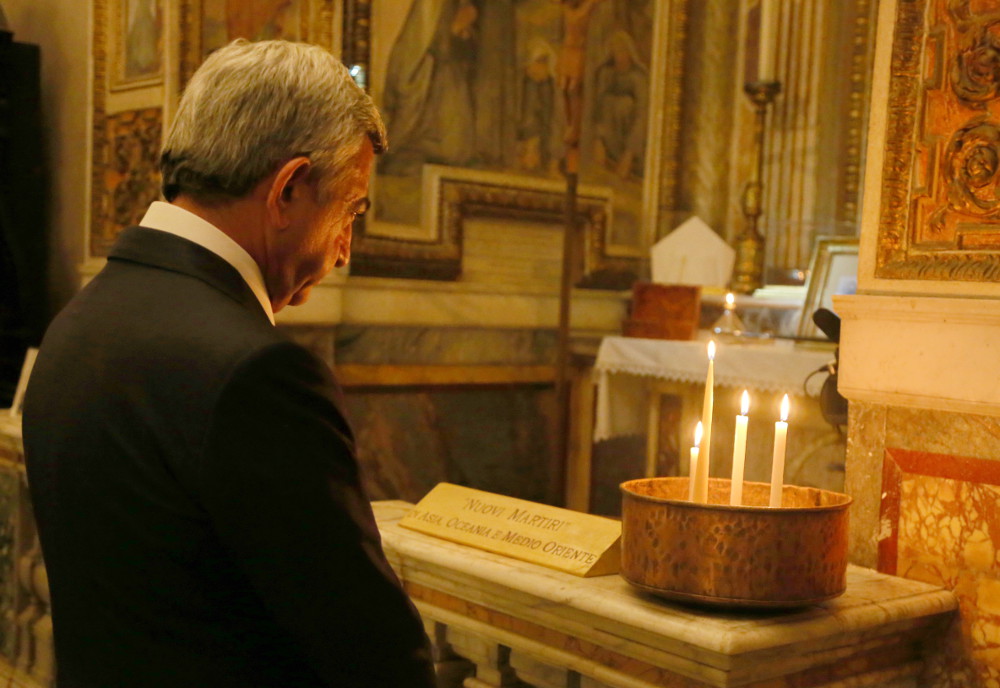 President Sargsyan then visited the Basilica of St. Bartholomew on Tiber Island, the memorial of the martyrs of the twentieth and twenty-first centuries, where he paid homage to the tomb of the Apostle, founder of the Armenian Church, and to the memories of the martyrs kept in the basilica.
The visit ended at Sant'Egidio headquarters, where he was welcomed by Andrea Riccardi, the founder of the Community, with whom he talked on the plight of Christians in the Middle East.