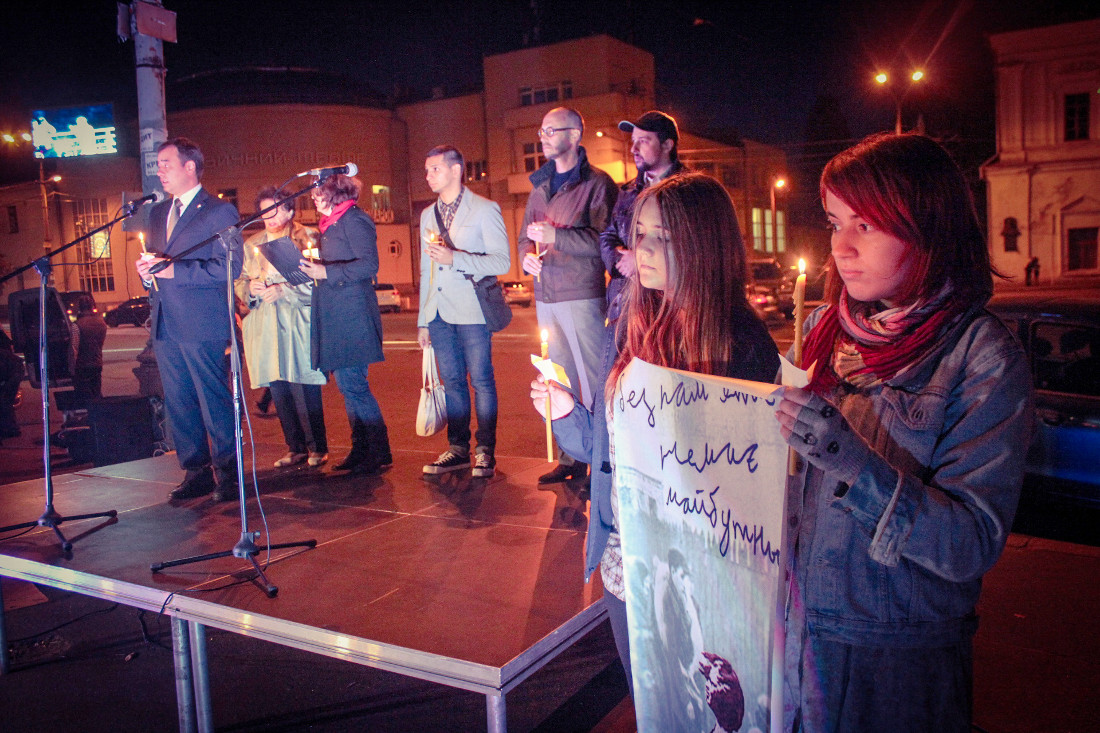 On Sunday 28 September, the Community of Sant'Egidio and the movement of Youth for Peace organised a march in memory of the victims of Babij Jar, the place where the Nazis shot tens of thousands of Jews together with the inhabitants of some Roma camps. The march has already taken place in the city centre for a long time, in the district where the Jews lived before and from where they went to death. About 250 people from Kiev attended the march on the anniversary of the massacre: high school students and university students, families with children and elderly people. For many young people participating in the march was the first manifestation of the commitment to build a world of peace, after returning from the IV International Conference "European youth for a world without violence", which took place in Krakow-Auschwitz in September.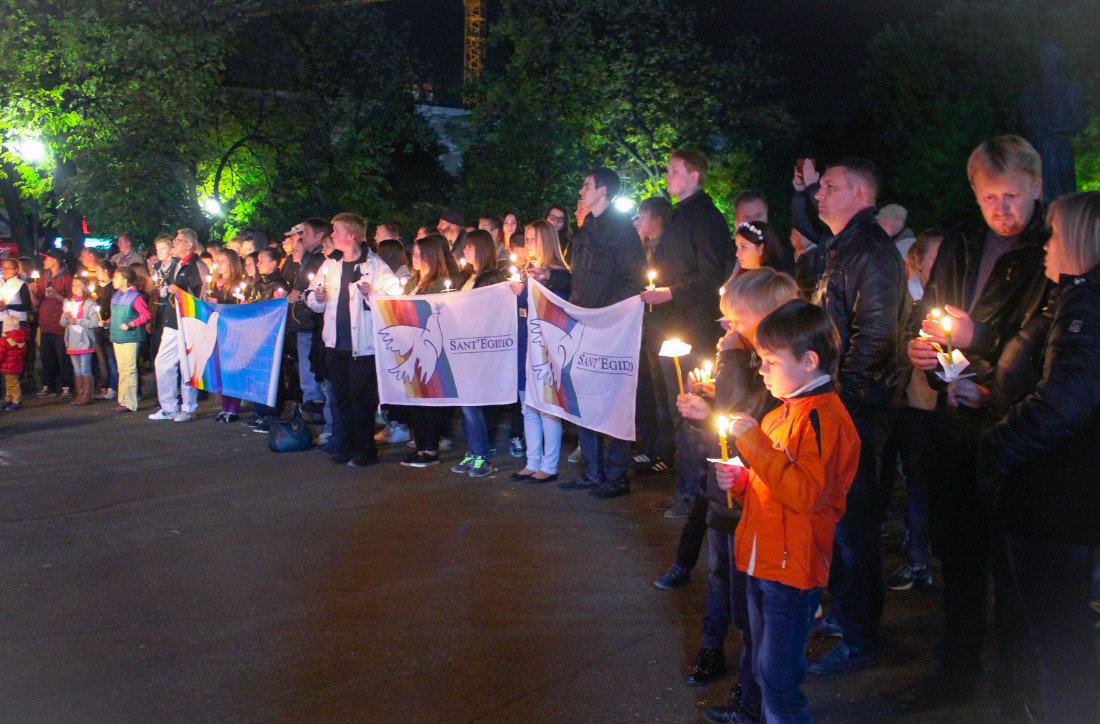 The meeting, which concluded the march of memory, was attended by representatives of the city administration, of the Jewish and Roma communities, a "Righteous woman of Babij Jar" and representatives of the Community of Sant'Egidio. They all agreed that the memory of Babij Jar should help Ukraine to work today for peace and the end of the war. This memory reminds us that war can lead to such evil and it helps to be vigilant against hatred and violence. The memory of the tragedies of the past allows us not to repeat them in the future, and helps to build a peaceful human solidarity-based society.
"There is war where there is hatred. There is war where there is indifference. There is war where violence is justified. In each of us there is a tiny seed of war. Each of us can become a victim of propaganda, that is, to hate. Memory is what can save us. It is necessary to remember the tragedies of the past. To remember them is the responsibility of each individual, because they occurred due to the weakness and indifference of ordinary people, like us" wrote Maria, a university student, in her thoughts on the memory of the Shoah.