Astana (Kazakhstan): A delegation of the Community takes part in the III Congress of Leaders of World and Traditional Religions
July 1st 2009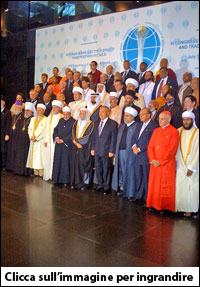 On July 1 and 2 in Astana, Kazakhstan, takes place an interfaith meeting promoted by the President and by the Government of the Country, in which religious leaders and politicians from 35 countries take part.

It is present also a delegation of the Community, with the President Marco Impagliazzo, that intervenes on the subject "The role of religious leaders for the construction of a peaceful world".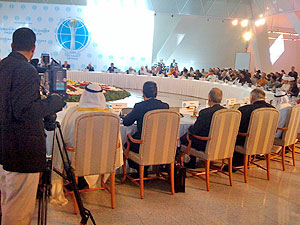 The delegation has also had meetings with the President of the Republic and of the Senate of the Kazakhstan, to whom it has expressed satisfaction for the decision of two Chambers of the Parliament to proceed to abolition of the capital punishment and also for the role that the Kazakhstan has in promoting interfaith dialogue.