Mbeya, Tanzania - Birth Certificates and Registration for the orphans of Simike
10 september 2010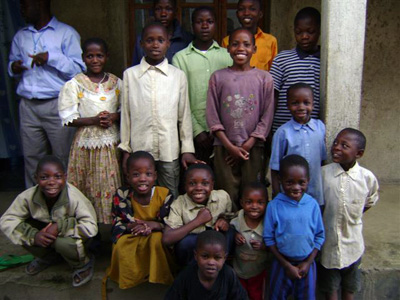 Around one hundred orphans in the children's home in Simike, Mbeya, are receiving their own Tanzanian Birth Certificate. A document which will provide them with a definite identity and provide protection of their rights.

This is certainly a time for celebration for the children, for the adults who set up the orphanage, along with the Community of Sant'Egidio who have been present in Mbeya with their School of Peace for many years.

The Community of Mbeya took on the responsibility to carry out the birth registration process for the children in the orphanage.

This process is complex due to fact that most of the children at Simike, do not possess any kind of documentation at all. Many of the children were simply abandoned or arrived from other regions of Tanzania at a very young age.

Although the birth registration system seems to work well in larger towns, the situation is much worse in the rural areas. The fact that the registration procedure is not free, not even for births, means that the poorer people tend to delay registration only to eventually give up completely.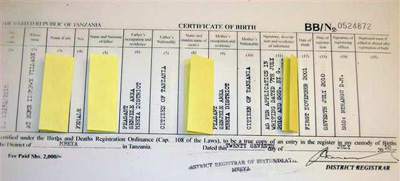 Birth registration for orphans is even more complicated as finding the documentation for the children concerned is both expensive and often very difficult to track down.

All the communities in Tanzania are involved in child registration programs, (Arusha, Iringa, Dodoma and Morogoro) just like all of Sant'Egidio in the world. They are joyfully committed to ensuring that all the children they take care of in orphanages and Schools of Peace must be provided with that document, a birth certificate which will protect their rights both in the future and within society.

The involvement in this program is also helpful in combating prejudice (such as disabled children do not really need a birth certificate).

RITA, the government agency in Tanzania responsible for child registration and BRAVO! have the same commitment to children and to the protection of children. Together we are examining how access to registration services can become easier and cheaper for certain minority groups.