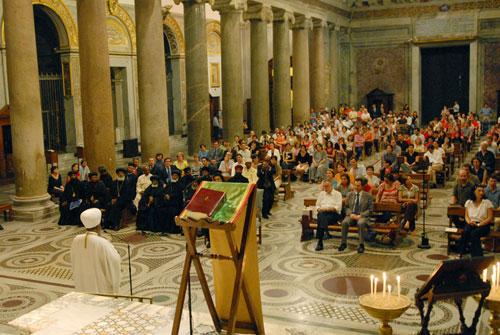 The Community of Sant'Egidio is mourning the sudden death of Abuna Paulos, Patriarch of the Ethiopian Orthodox Church and joins the mourning of the entire people of Ethiopia.

"We have learned with deep sorrow the news of the death of Abuna Paulos - said President Marco Impagliazzo - Since his election to the patriarchal throne, in the early nineties, had entered into a relationship of great respect and deep sympathy with the Community of Sant'Egidio, which he loved. He always encourage us on the path of ecumenical dialogue and commitment to peace and love for Africa. He was a true friend to us and I remember with emotion today - continued Impagliazzo - the many prayer meetings for peace in the spirit of Assisi in which he participated. He was preparing to come also to Sarajevo, September 9. "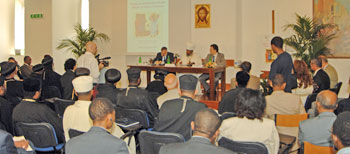 Abuna Paulos, patriarch since 1992, has picked up the baton of an ancient martyr church, which has gone through the hard years of dictatorship and war. He has been persecuted for his faith, paying with imprisonment and exile his fidelity to the Gospel.

He has been a major player in the rebirth of the Church in Ethiopia, but also one of the most authoritative voices of African Christianity. The son of a Church of monks and people, he embodied the simple and strong faith of millions of Christians. At the same time, he was able to convey that faith with humility and authority all over the world today, as he did in Rome, during the Synod of Bishops of the Catholic Church dedicated to Africa, in October 2009.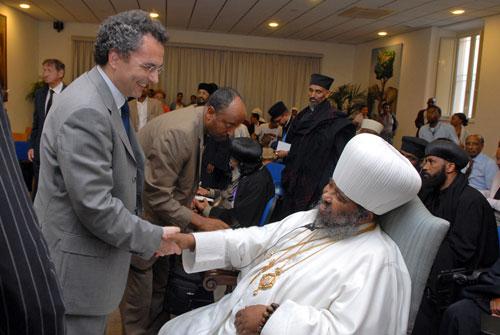 The conference organized by the Community of Sant'Egidio in 2009 entitled "Ethiopia, an African Christianism" >

The biografy of Abuna Paulos and his address in the Prayer for Peace in Cyprus 2008 >