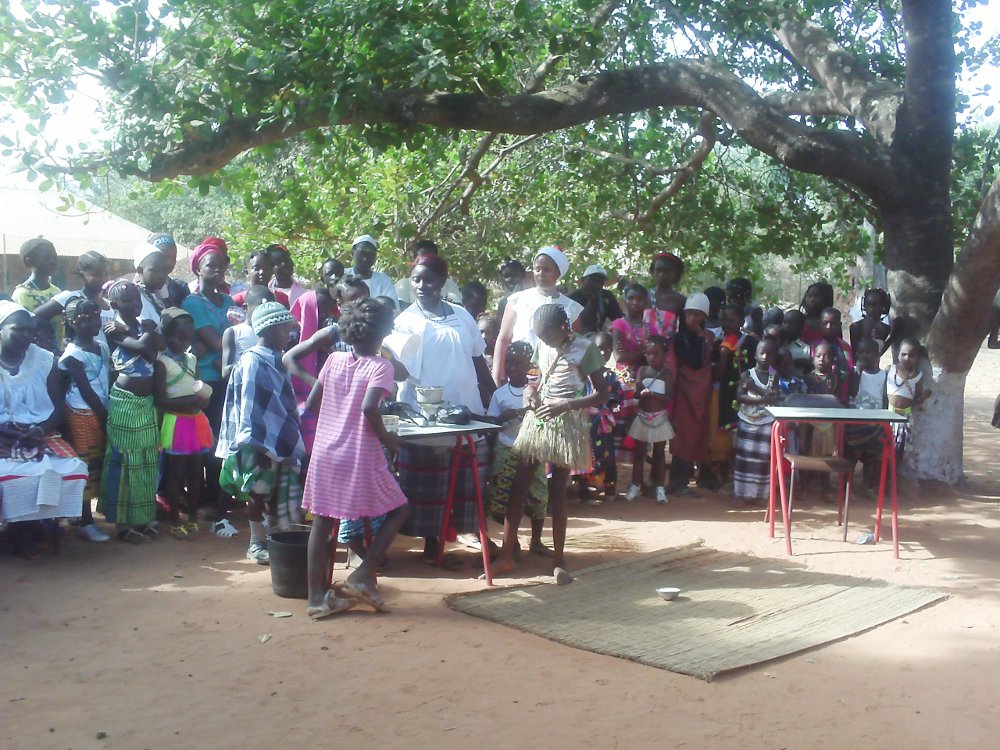 Catio is a small town located 450 km from Bissau. São Bento elementary school has been supported by the distance adoptions programme since 2005. All children enrolled may attend free lessons, receive the school materials, the necessary medical treatments and a nutritious meal every day.
The children, who belong to different ethnicities and religions, learn to live in mutual respect and find a peaceful and calm environment in the school, where they can study, play and become friends.
The school was recently the scene of a big party to celebrate the last school day before the summer holidays.
The party was held in the large courtyard of the school and all the parents were invited. Pupils ventured to sing and dance and each class staged a play. After the party, a delicious snack was offered to all.