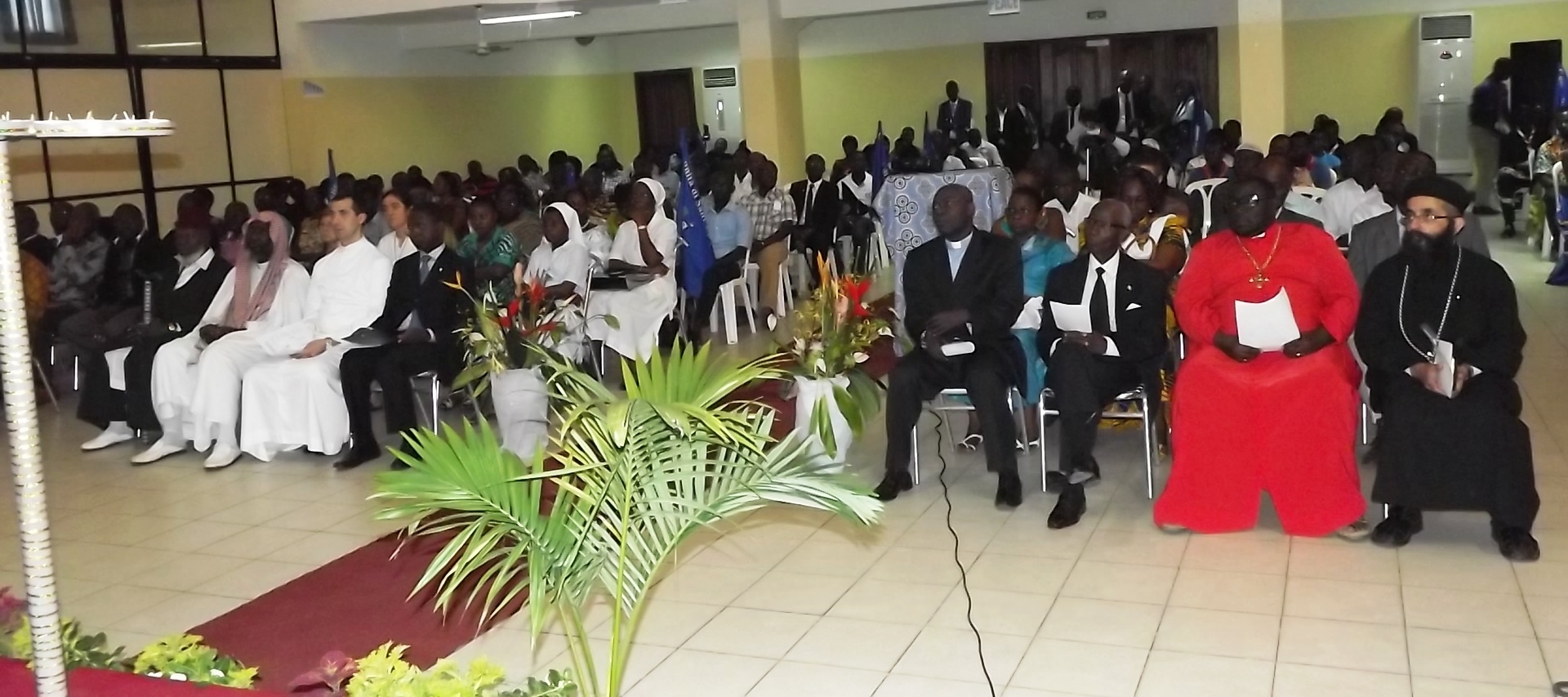 On Sunday, September 29th , in the House of the Community of Sant'Egidio in Abidjan, in collaboration with the International meeting in Rome, "The Courage of Hope", a Prayer for Peace was organised. In the same "Spirit of Assisi" over 400 people, including religious and civil authorities, civil society leaders, representatives of institutions, youth associations and human rights, gathered together to pray for peace in Ivory Coast and throughout the world.
The meeting was opened with the speech of the founder of the Community of Sant'Egidio, Andrea Riccardi, in connection with inaugural meeting in Rome.
Each religious representative expressed his desire to construct a project of peace to be pursued at all levels in Ivorian society dissociating strongly from all violence carried out in the name of religion, "God is always the name of peace." "Peace - said the secretary of the Apostolic Nunciature Don Roberto Campisi - must become a public subject to be spread with force."
It was an evening of brotherhood and listening between Christians of different denominations, Catholic, Orthodox, Coptics and Protestants, together with representatives of Islam. At the end everyone turned on a light on the "candleholder of peace" and they embraced together promising to strengthen the bonds of common work of reconciliation in a country that has been crossed for ten years by strong divisions, violence, and a deep socio-political crisis.
Each one of them received the Appeal for Peace, addressed to those present at the meeting in Rome, from the hands of the children of the Land of the Rainbow, a teenagers movement borned from the Community of Sant'Egidio. The meeting ended with the signing of the Appeal and the shared commitment to continue spreading the Spirit of Assisi in Ivory Coast and throughout Africa.