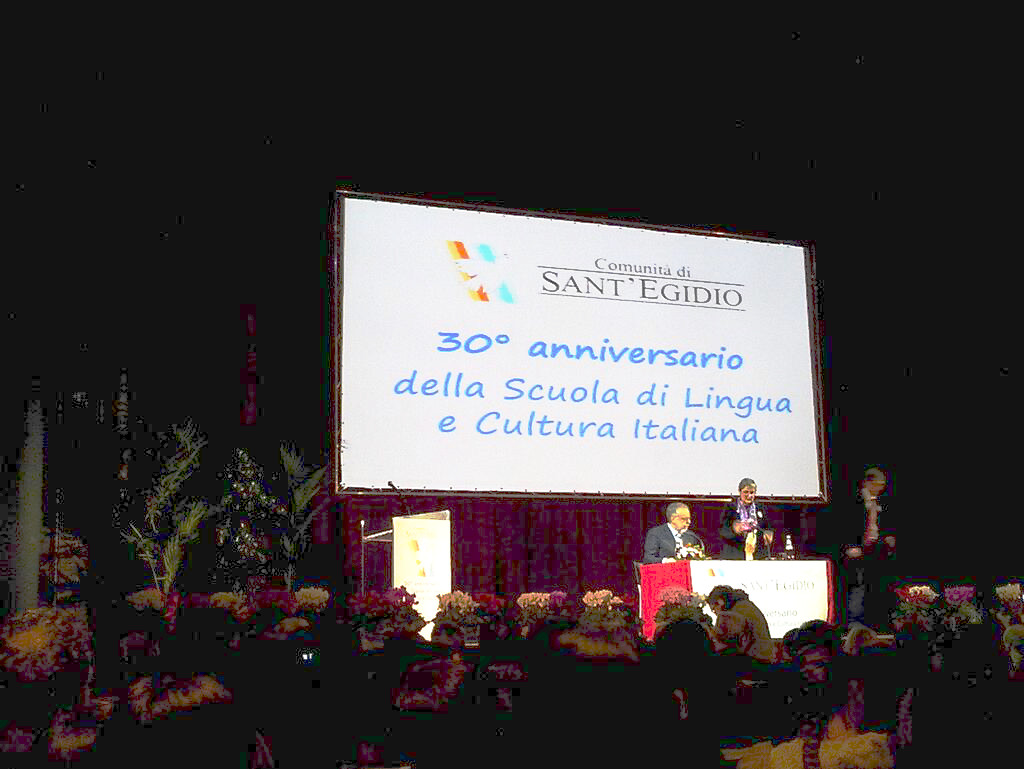 A great party yesterday at the Esquilino where more than 1,400 people of all nationalities gathered at the Teatro Brancaccio in the morning and in the gardens of Piazza Vittorio Emanuele in the afternoon to celebrate the 30th anniversary of the School of Italian Language and Culture of the Community of Sant ' Egidio.
New students, teachers and long-time friends, who have attended the courses in the early years of the school,celebrated together a story of 30 years of study, integration and friendship. Not just a language school, but a true "school of love", as founder of the Sant'Egidio Community Andrea Riccardi said to a full hall.
Some students spoke about the difficulties encountered upon arrival in Italy and the gratitude for the welcome received and explained that, thanks to the school, they could not only integrate but also give an added value totheir presence in Italy, helping with Sant'Egidio those who are most in need. All witnessed the joy of having found a new family in the school, the friendship with the Italians and people from different countries, cultures and religions.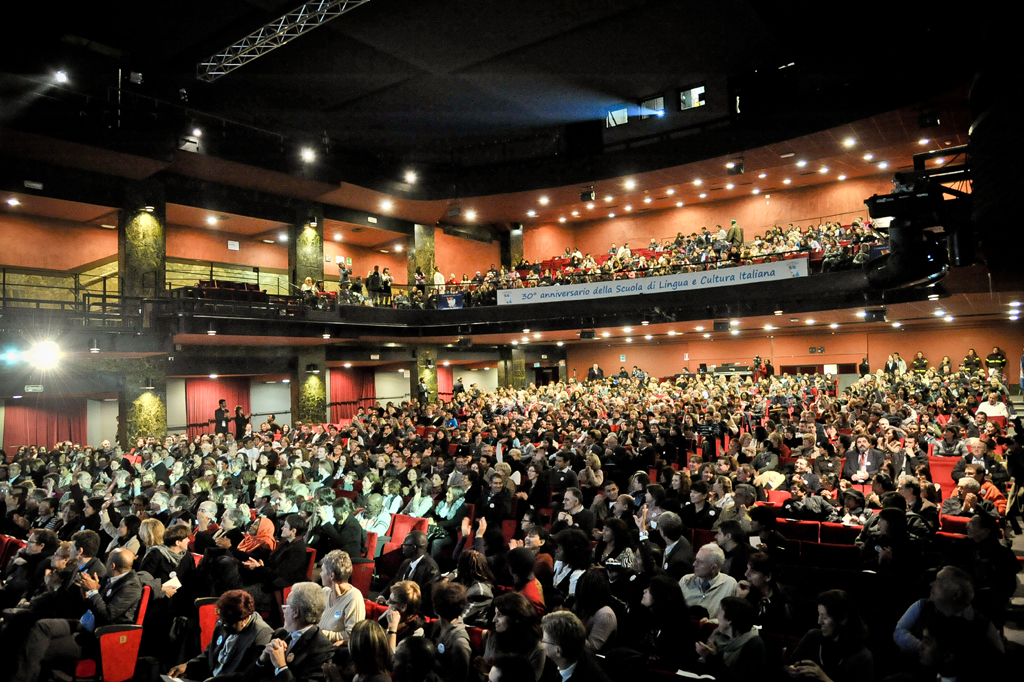 It is the culture of living together, so crucial for the future of our country, lived and witnessed by Sant'Egidio with the students of the Italian language school: "We have the task of building tomorrow's Italy, the civilization of living together. You are at the forefront of tomorrow's Italy", said Andrea Riccardi.
And it is precisely the image of the future of our country that so many saw yesterday in Piazza Vittorio, where hundreds of people, young and old, Italians and people of all nationalities partied together with singing and dancing.
During the party the language diplomas were given to all students of language .
For further information visit :
The School of Italian Language and Culture
People of Peace
Click on the photos to enlarge