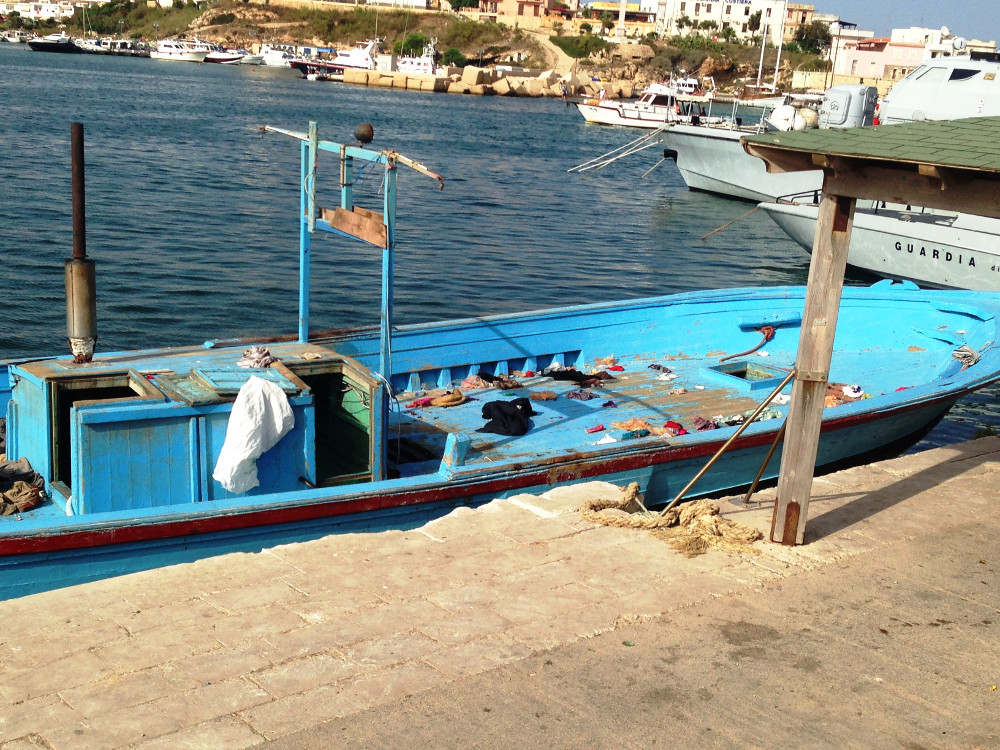 Two days ago, a delegation of the Community of Sant'Egidio went to Lampedusa for the celebrations of the first anniversary of the historic visit of Pope Francis to the island. During the festivities, a few boats of migrants from Eritrea, Somalia, Nigeria and Syria arrived at Pier Favarolo. Unlike other years, since the Mare Nostrum operation, the arrivals of refugees in Lampedusa are rare, because the ships accompany them directly on the shores of Sicily.
Upon arrival in Lampedusa the first reception operations began immediately, which were also attended by the delegation of Sant'Egidio: distribution of water and ice cream and especially shaking of hands, smiles and thumbs up to express the joy of being saved and the welcome in Italy.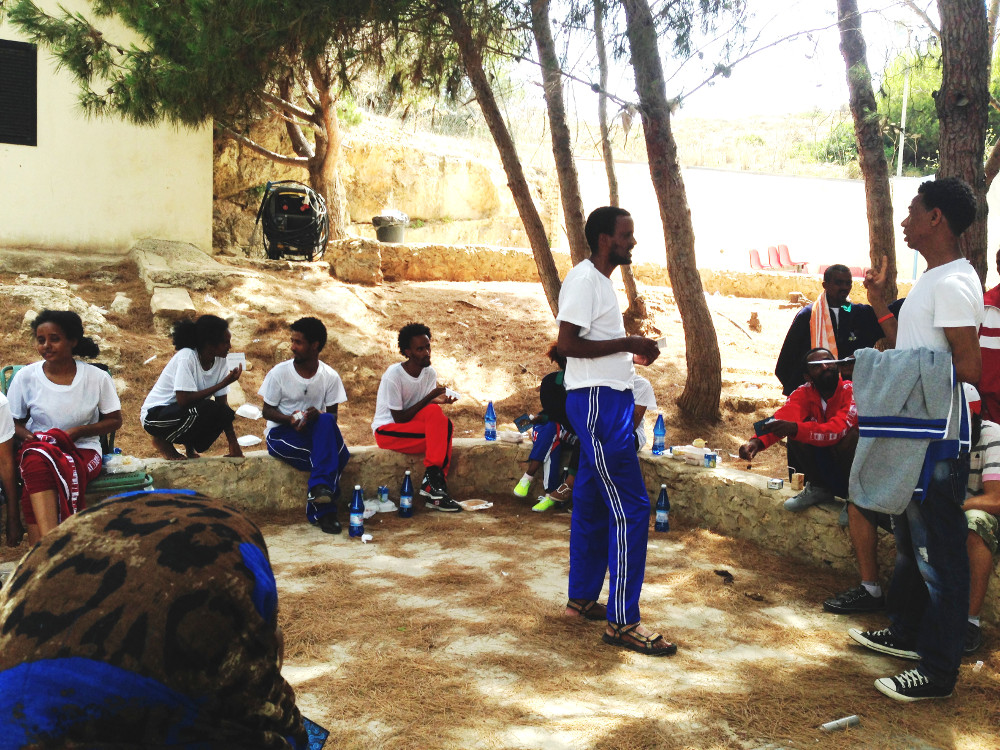 "We thank you God because you have brought us to safety": joy for having survived a long and dangerous journey, singing in Tigrinya and English to thank God for his protection were at the heart of a moment of prayer of the refugees with the delegation of Sant'Egidio, with the parish priest of Lampedusa don Mimmo Zambito and father Giovanni La Manna of the Jesuit Refugee Service.
The migrants were temporarily housed in the reception Centre of Contrada Imbriacola, currently under renovation and only partially functioning.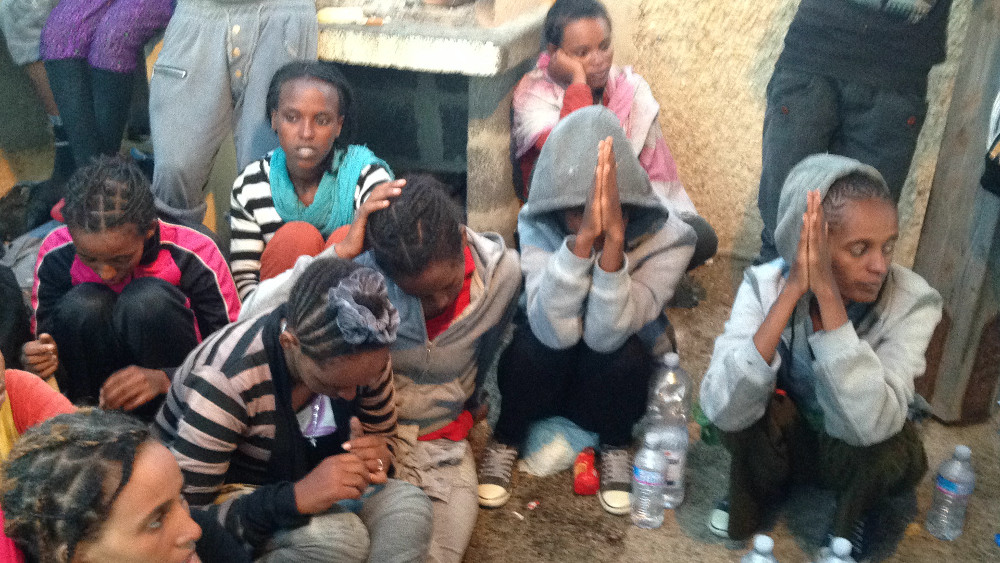 The delegation of Sant'Egidio also included T., a young Eritrean that survived the tragedy of 3 October in which more than 360 people were killed. That day he was recovered from the water and immediately airlifted to Sicily because of serious health conditions. Since then, he had never returned to Lampedusa. It was a painful time, but also the opportunity to look for (he was unconscious and does not remember the stages of the rescue), embrace and thank Constantine Baratta, the fisherman from Lampedusa that rescued him drawing him from the sea water and bringing him to safety on his boat.

This young man just landed rests next to
the only thing that he has brought with him: the small photos
of the members of his family that he has put out to dry on the dock

Children just come to the reception centre
of Contrada Imbriacola

T. along with Constantine Baratta,
the fisherman that saved his life last 3 October