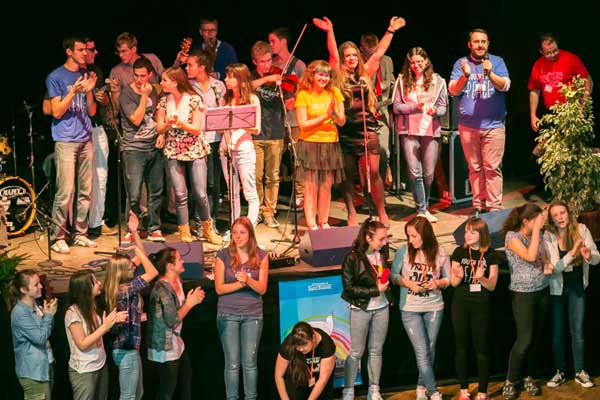 A hug between young Ukrainians and Russians on the final day of the IV International Meeting "Young Europeans for a world without violence" eloquently expressed the spirit and message of the meeting of university and high school students from Central and Eastern Europe promoted by the Community of Sant'Egidio. "From here comes a new hope for a future of peace" - said a Ukrainian girl, and a young Russian said: "Today, unfortunately, it is rare that young people of our countries come together in a spirit of peace. If it was possible here, it can be anywhere".
The previous day a girl from Moscow and another girl form Kiev had read together, first in Ukrainian and then in Russian, the concluding sentences of the appeal launched by a thousand young people in a touching ceremony in the extermination camp of Auschwitz-Birkenau.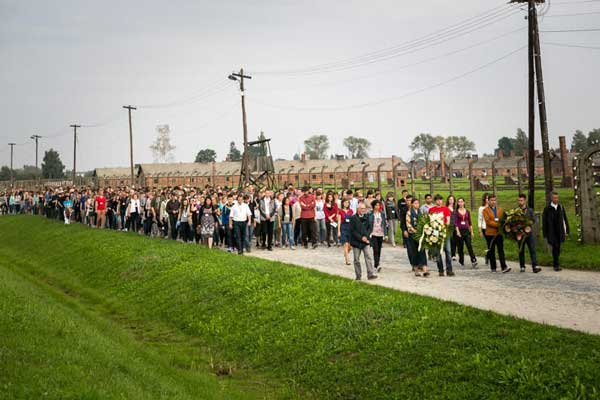 A silent march led young people from Russia and Ukraine, Poland, Hungary, Czech Republic, Slovakia, Romania, Georgia and Italy, from the access gate of the field up to the monument next to the crematoria, along the railroad tracks on which the coming trains with the deportees arrived. Two wreaths were laid by some young people representing the countries of origin of the participants in the meeting. A wreath in front of the plaque in memory of the Jewish victims and the other in front of that in memory of the Roma and Sinti victims.
The ceremony concluded an intense day of visiting the museum of the concentration camp of Auschwitz, during which the vision of the places, the knowledge of the evidence, the reading of the stories, the many faces of the deportees, whose photos are displayed in the blocks of the camp, put young people in touch with the memory of the daily life in the camp.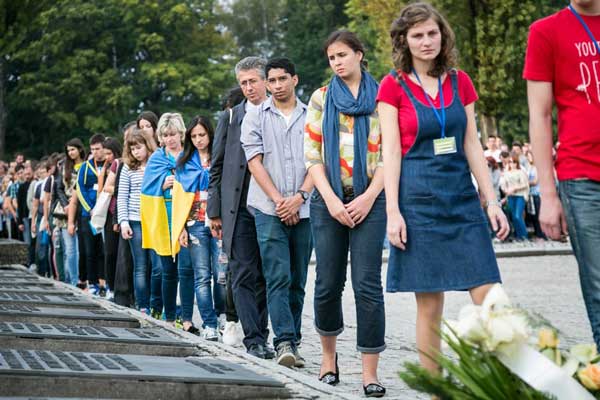 In Auschwitz, a hundred years after the beginning of World War I, were solemnly expressed a distancing from the war and a clear choice for peace, as stated in the appeal:

"War can be overcome only with peace. Peace is built with boldness. Without peace there is no longer future, both for who wins and who loses. Our world has lost ideals. We have an ideal for which to live: peace is truly the future for all!".