At the beginning of 2014, thanks to a collection by all the Communities of Sant'Egidio in the world, the programme "Right to education, right to the future" was launched in Pakistan. These days, the first students that have benefited have successfully completed the first semester.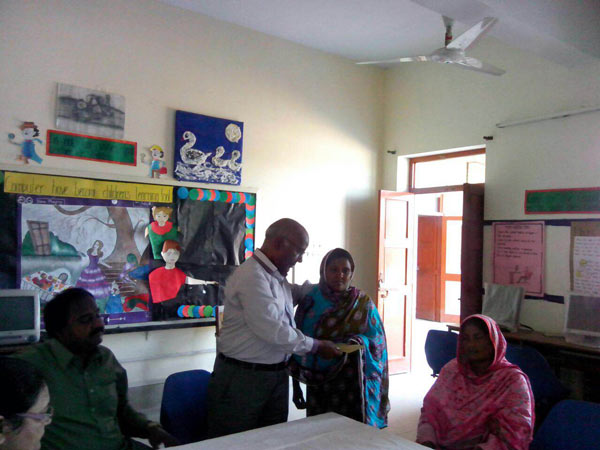 With this programme, Sant'Egidio wants to offer support to those students that have a good academic success, but since they come from very poor families (mostly Christian), can not access higher levels of education and thus remain in a state of social marginality.
The education system in Pakistan, in fact, provides a basic school of 8 classes, then a two-year period that allows access to university.
It is just in the two-year period when the costs for registration and school attendance become much more expensive and many students drop out of school, forever precluding the possibility of access to a good professional level.
In addition, higher studies require a good knowledge not only of Urdu, but also of English, whose practice is very limited in the poorest environments.
"Right to school, right to the future" helps poor young Christians to attend schools that allow them a good quality of studies, a guarantee of a tomorrow in which you will have access to skilled jobs. An important step to overcome the discrimination with which they are often marked, not only for religious reasons, but also socio-cultural. It is in school, in fact, where their future is prepared.

Ihe programme started in 4 schools, both female and male, of the cities of Lahore and Sargodha and, in the second semester, it will begin also in Faisalabad.

These days, a person in charge of the Community of Sant'Egidio of Pakistan is meeting families and students to ensure the academic performance of each of them, identify the needs and encourage them in the assiduity and effort in their studies. In addition to the support for students, in fact, the programme also provides active monitoring for the whole family unit (pictured a meeting with the families), so that parents feel motivated to make their children continue their studies.
| | |
| --- | --- |
| | |
| The students of St. Peter Boys High School of Sargodha receive new uniforms to reward their commitment | One of the letters sent by the students that are recipients of scholarships at the end of the first semester. |