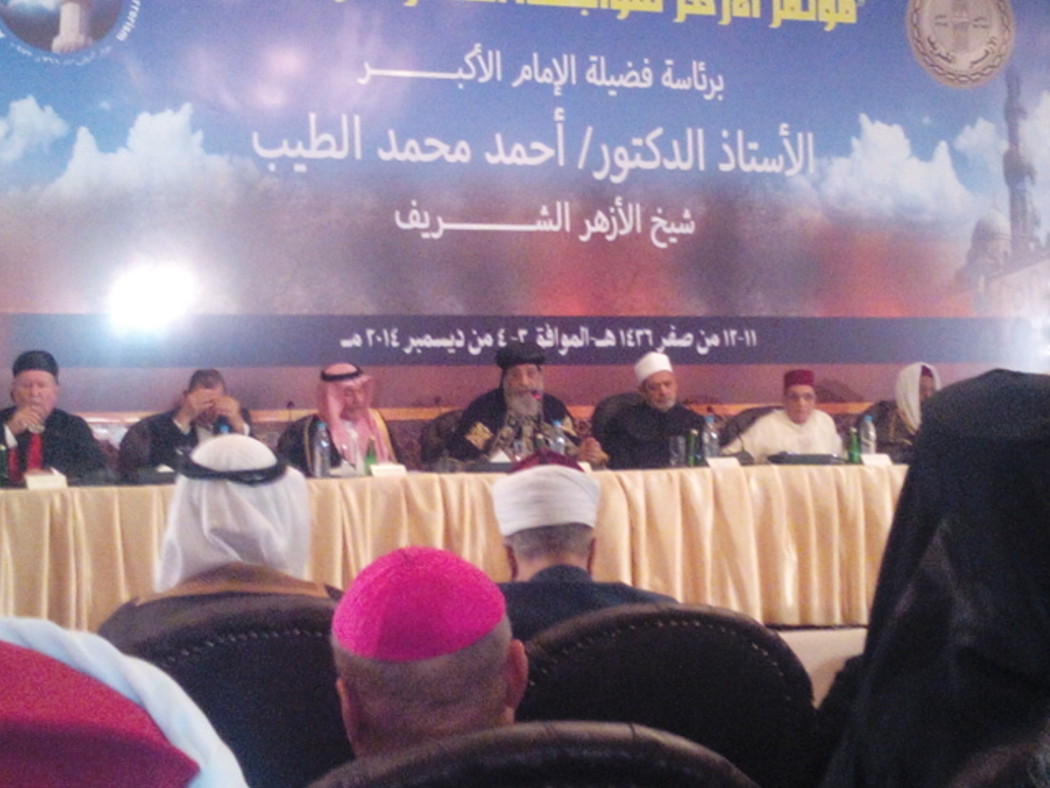 "The extremism that justifies violence and terrorism, citing verses from the Koran, is a perversion of Islam, a distorted and manipulated understanding of the writings of the Koran". It was with these words that the Grand Imam of al-Azhar, Ahmed al -Tayyeb, opened the international conference on the relationship between the Islamic world and extremism, organised at the famous university of Cairo, the most important theological centre of Sunni Islam. "The extremists and terrorists - he added - take names like that of the 'Islamic state' in an attempt to export their false Islam". Al-Tayyeb then announced that the Al-Azhar University will promote studies to refute the manipulations of the writings of the Koran and training courses to provide imams with clear and convincing arguments for rejecting the theories of the extremists.
Along with a delegation of the Community of Sant'Egidio, invited by the Grand Imam, the conference was attended by about 700 people from 120 countries, scholars and representatives of political, social and religious institutions, including some representatives of the Christian communities of the East.
At the conference, the floor was also taken by Coptic Patriarch Tawadros II, who recalled how Islam is a religion of tolerance and it is not responsible for the atrocities committed by jihadists.
The conference was therefore an opportunity to denounce publicly and forcefully the perversion implemented by Takfirism, the sectarian movement founded in 1971 by Moustafa Choukri, who considers the Islamic society threatened by the "infidels", and defines as heretics, and deserving of death, all Muslims who do not share his point of view.