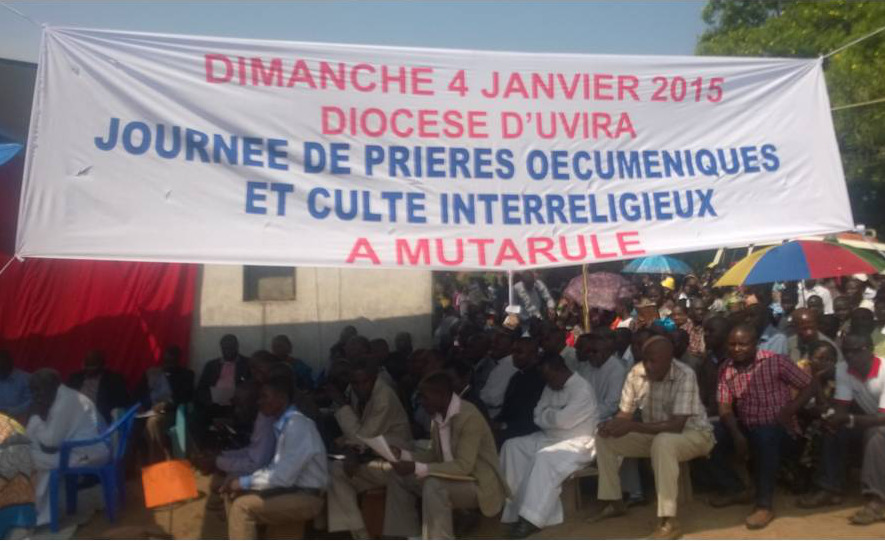 On Sunday 4 January, a day of prayer for peace, which involved all religions and different Christian denominations in the area, was held in Mutarule, in the region of Uvira, in South Kivu.
Only one year ago, there were ethnic clashes in this area that opposed Bafuliru and Barundi and caused 36 deaths.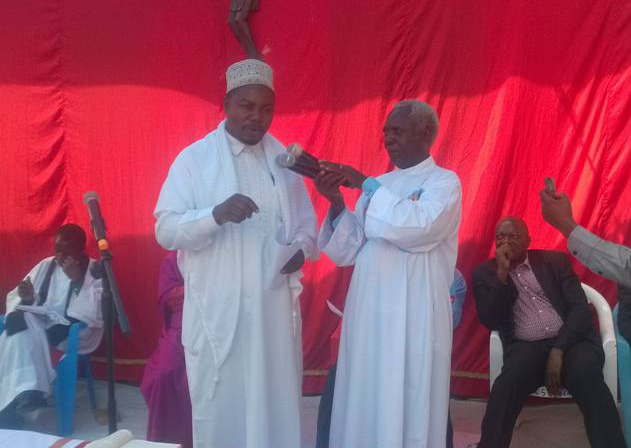 The initiative of the Community of Sant'Egidio and Bishop of Uvira Mons. Sebastien Muyengo was an opportunity to restore hope to an area that hatred and violence made inhospitable and a desert, and to launch a movement for peace and coexistence between ethnic groups, showing that religions can not be manipulated to start a war. All the tribes of the region were present and signed with the religious representatives the appeal for peace of 2015 promoted by the Community "Peace in all lands."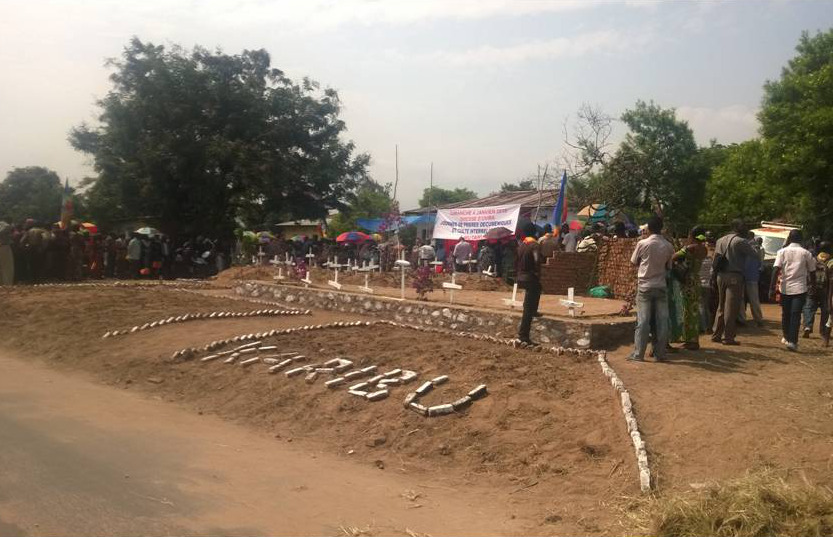 There were present, with the Catholic Bishop, the representatives of the Anglican Communion, of the Orthodox Church of the Patriarchate of Alexandria, the Lutheran Church, the Pentocostale and Kimbanguista Churches, the representatives of Islam, as well as local leaders and the Administrator of the Territory with the Attorney General of the Court of Uvira and the heads of the Armed Forces of the government in the territory.
After the signing, the religious leaders, in procession, went to the cemetery where they all laid flowers and lit lights to remember the victims and leave a sign of commemoration so that such massacres do not happen again.