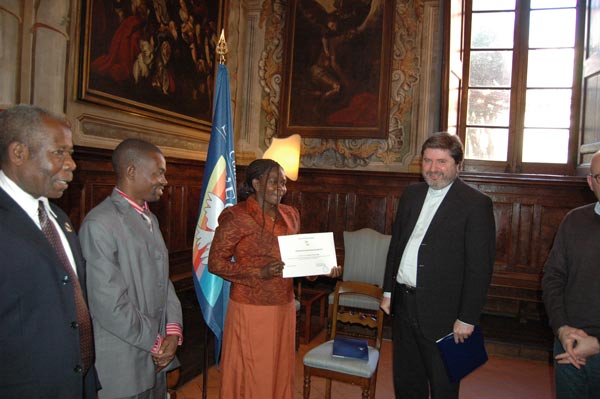 A training course to support peace and coexistence of the religious communities of Central Africa.
Sant'Egidio has long worked with the Interreligious Platform of the Central African Republic, created by archbishop Nzapalainga, imam Kobin Layana and pastor Nguerekoyame Gbangou, at the forefront of the search for peace.
From 26 January to 2 February, a training course was held entitled "The Spirit of Assisi" that was attended by three members of the interreligious platform, collaborators of the three religious leaders.
The course, held in Rome at the headquarters of the Community of Sant'Egidio, addressed issues related to interreligious dialogue, conflict resolution and fund raising.