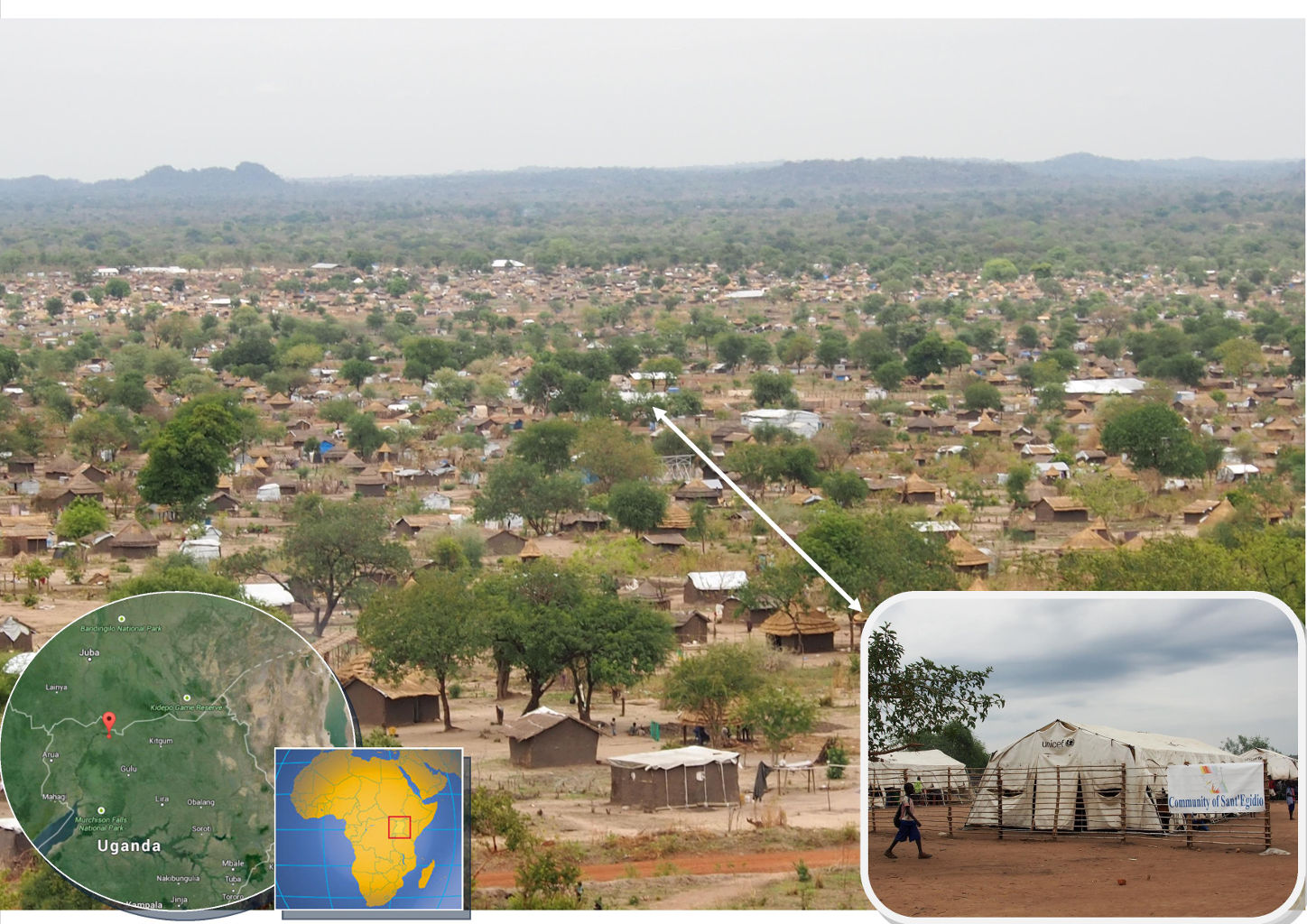 The elementary school in the refugee camp of Nyumanzi (Northern Uganda) has exceeded one thousand pupils. In fifteen days, it will receive the first four classrooms made of brick (almost completed) and the warehouse for teaching material; the fence around the school will also be completed. The children that have attended school for one year are proud to follow regularly the courses and teachers wanted that the entrance of the school were very recognisable with a name and a reference to the Community of Sant'Egidio and the Diocese of Arua that have promoted the birth. This banner, still provisional, has arrived and all were quick to look at it, to try to read it aloud and, finally, to be photographed under the sign..
One year ago (April 2014), thanks to the Easter fundraising, they opened the elementary school wanted by the Community and by two bishops of Northern Uganda - Archbishop John Baptist Odama of Gulu and Mons. Sabino Odoki Arua. Since December 2013, in fact, thousands of refugees had arrived in the area of Adjumani / Nyumanzi due to the civil war in neighbouring South Sudan. In particular, according to some data of UNHCR, over 30,000 people have found accommodation in the field and at least 30% of these are in age to attend "Primary School" (the equivalent of elementary and middle school).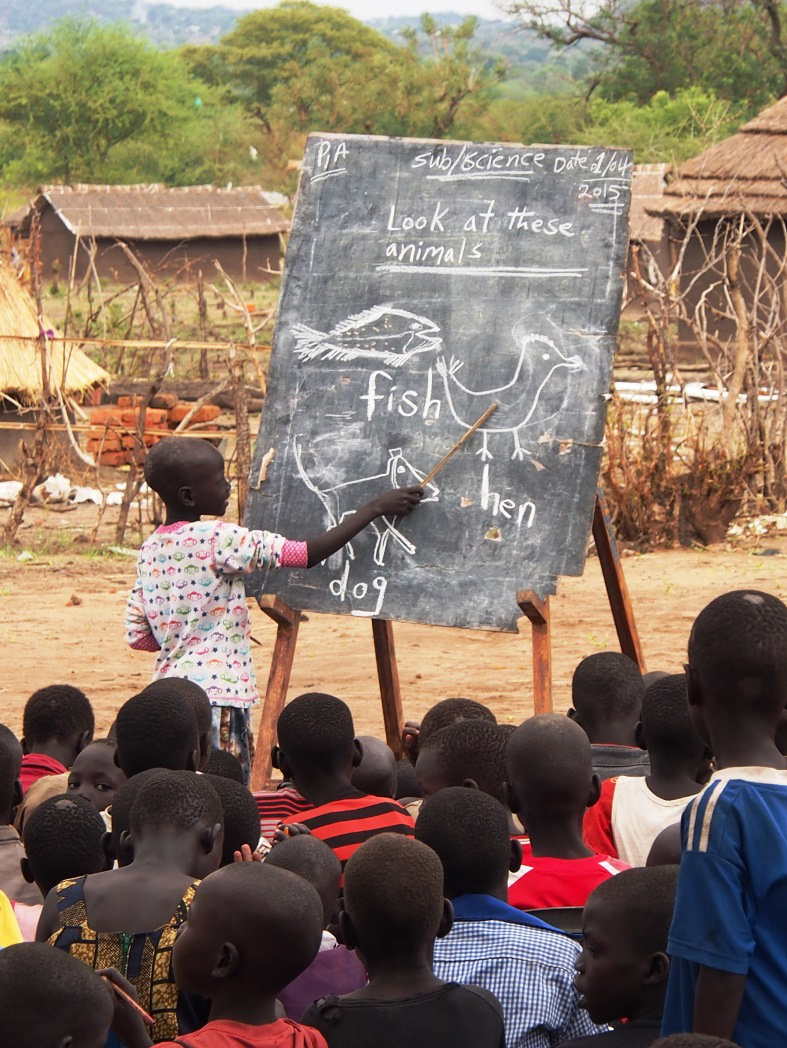 Ours is the only school in the area recognised at government level (October 2014) and this allows to release a recognised diploma in Uganda, and which students will be able to use in South Sudan too. The diploma is something particularly valuable that is attracting to our school some Ugandan students that apply to be enrolled. More generally, the school is giving back hope in the future to many children that left a country marked by violence and, with hope, the desire to engage in the study grows. Besides, the more than 1,000 children and the 17 teachers (soon to be 24) are convinced that the school will receive a special protection from God.
During the rainy season - we were told - during the day the sky often remains grey and menacing but the water arrives only in the evening or at night. This allows children to get to school and to complete the lessons for those classes that still take place under a large tree. The Community of Sant'Egidio and the Diocese of Arua are organising various forms of religious presence in the area of the school. In particular, the Community of Sant'Egidio of Adjumani along with some teachers will hold next 19 April a thanksgiving prayer inside one of the new classrooms to which the people of the Nyumanzi camp will be invited.