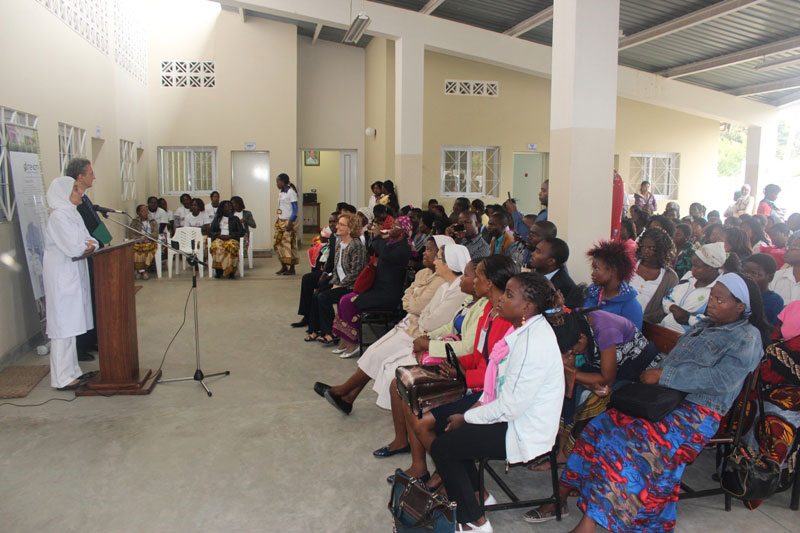 During a press conference at the "Centro DREAM para Criança" in Maputo, together with the persons responsible for the BRAVO Programme! and the DREAM programme, Marco Impagliazzo, the president of the Community of Sant'Egidio, presented the DREAM 2.0 Programme, acronym that stands for "Disease Relief through Excellent and Advanced Means".
The programme is a development of DREAM started in Mozambique in 2002 and it will deal, together with the treatment of AIDS and malnutrition, also with major chronic diseases and tumours that affect Mozambican patients, including tuberculosis, malaria and other diseases. (GO TO THE SITE FOR MORE INFORMATION).
With satisfaction, it was also announced that, in 2015 in the 12 centres of the DREAM programme in Mozambique, no child was born sick from a HIV-positive mother, a better figure than those registered in Europe.

The conference was also an opportunity to illustrate the activities of the 150 Communities in the country pointing out the next steps of their commitment: Advancement of women; support for elderly people living alone in cities and villages; growth of the Schools of Peace and enlargement of the movement of the Youth for Peace.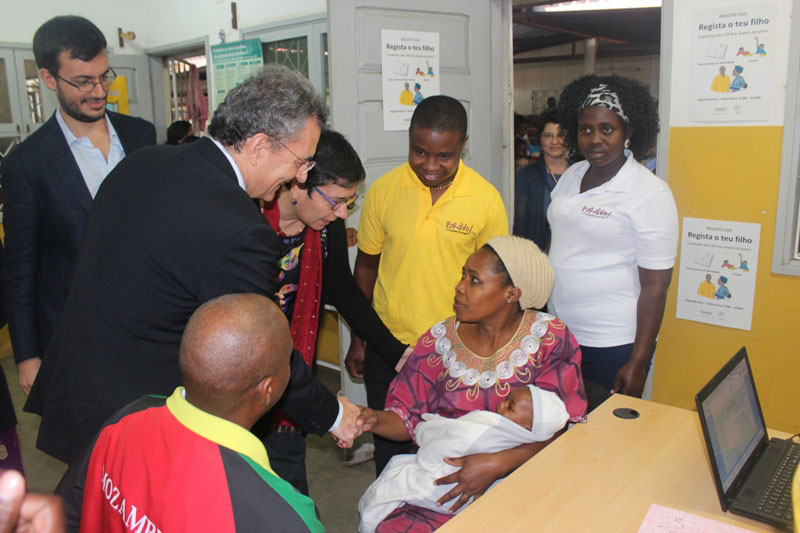 On the same day, Marco Impagliazzo inaugurated in Matola, a big centre on the outskirts of Maputo, the Civil Registry office of the BRAVO! programme after those in Nampula and Beira. The office is in the Health Centre of Matola 2 next to the maternity to help families in the registration of their children by providing them with legal protection. BRAVO! has so far registered 50,000 people across the country. The first baby to be registered is called Paul.
A Community delegation was received on Monday by the President of Mozambique Filipe Nyusi. During the interview, Marco Impagliazzo presented to the new President of the Republic the evolution of the activities of the Communities in the country to protect the elderly, children, women, prisoners, along with the constant work in support of peace. President Nyusi was also updated on the enlargement of the DREAM programme and the results achieved of the BRAVO! Programme that reached the record of 50,000 people and promoting three training sessions for activists and agents of civil status. The President expressed deep appreciation for the work of the Community in the country and thanked for its commitment in the implementation of the peace process, saying among other things: "Between Mozambique and Sant'Egidio there is a natural relationship founded on a friendship of decades". He guaranteed the support of his government to the DREAM 2.0 programme welcoming the results of the BRAVO! Programme which, according to him, is a second birth for registrants. "They are programmes - continued the President - that strengthen peace because there is no peace without development".