There is a close connection, today, joining Cuba and Albania.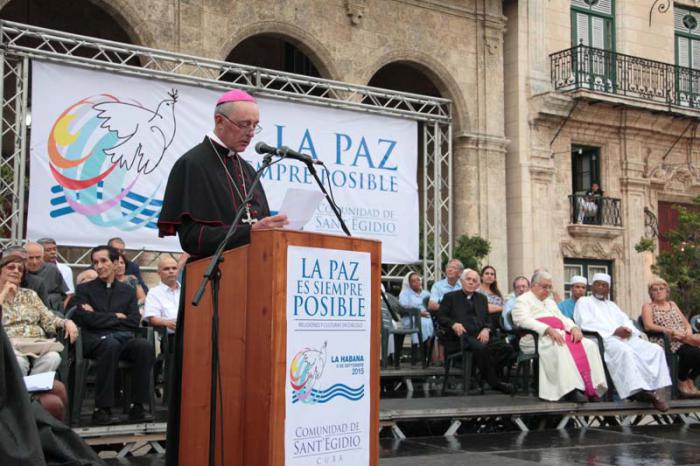 This is not an ideology, but a spirit of peace that has been blowing strongly in these two countries.
Indeed, while in Tirana they ended the great Meeting of prayer and dialogue "Peace is always possible", also in Cuba, a similar ceremony was being held in the San Francisco de Asis Square, in the historic centre of Havana.

For the second consecutive year, the Community of Sant'Egidio of Cuba has promoted this encounter of religions, which was also attended by the Apostolic Nuncio, Mons. Giorgio Lingua, bringing the message of Pope Francis.

Other Cuban personalities, including the historian Eusebio Leal, attended the event, which ended with the signing of an appeal for peace by religious leaders, diplomats and representatives of the Cuban political world.