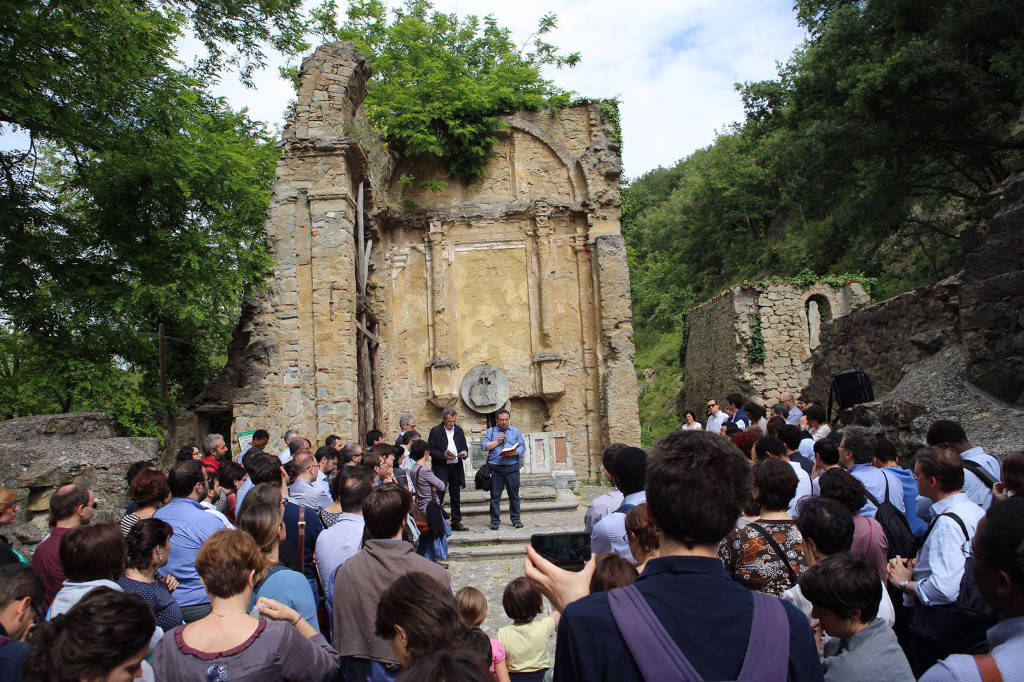 A group of the Community of Sant'Egidio of Rome went on a pilgrimage to the places of the Nazi massacres at Monte Sole, near Bologna. On Starting on September 29th 1944 German soldiers and SS massacred nearly 800 people in a few days, among them 216 children, 316 women and 142 elderly, perpetrating the largest massacre of non-Jewish civilians during the war.
Among the memorials of the massacre are the ruins of the church of Casaglia, on whose altar the young pastor Ubaldo Marchioni was killed. A ciborium riddled with bullets remains as a testimony. Here the Community has gathered in prayer remembering the dead of then and the victims of war in our time, particularly in Syria.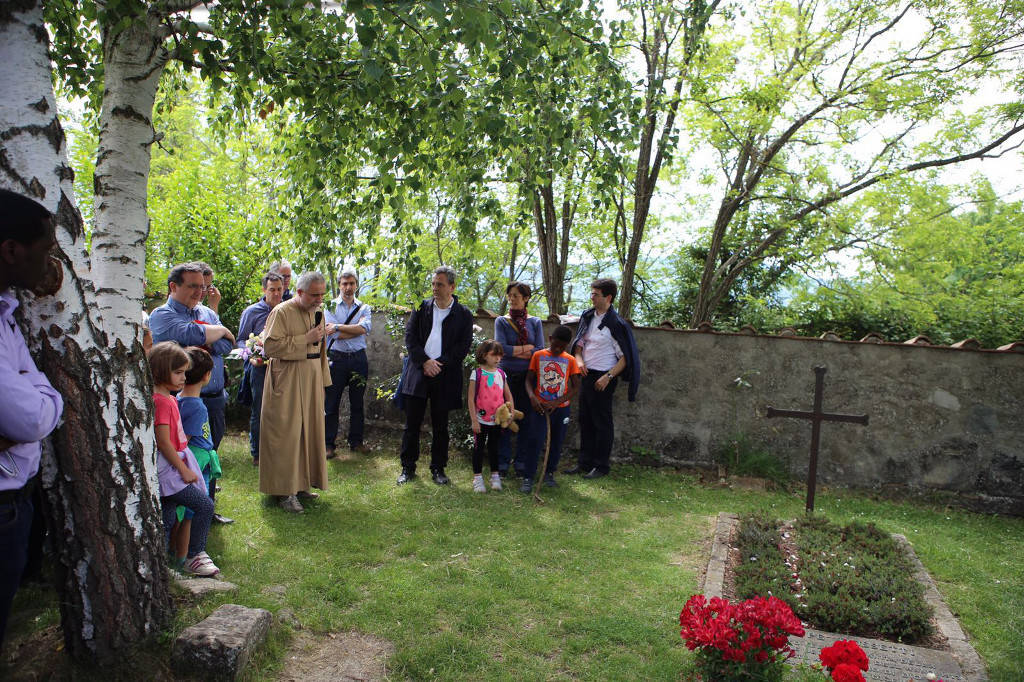 Later the Community visited the cemetery where the inhabitants of the village where slain, and where Giuseppe Dosetti, by his own will, is buried. There, a wreath was placed at the foot of the cross.

At the end of the pilgrimage followed a meeting with the community of the Little Family of the Annunciation, that keeps the memory of the massacre and the spirituality of father Giuseppe Dossetti alive.