Twenty Youth for Peace of Rome and Padua have just spent with the DREAM program two beautiful and intense weeks in Malawi, working in particular at the John Paul II Nutritional Center in Blantyre. These have been days full of meetings and stories, marked by the meeting with the Communities of Sant'Egidio of Malawi and their work with the poor. Here we publish the story of the moving visit to the Luwani refugee camp where about 4,000 Mozambicans live, who have fled their country because of the clashes of recent years.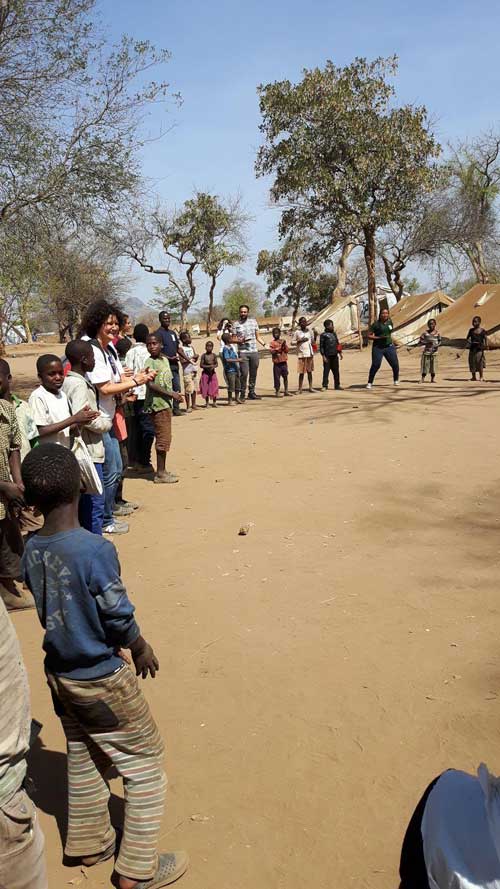 A long dirt road separates the national road from the refugee field of Luwani. On the other side of the hills, Mozambique. On the horizon the majestic baobab, with their centuries-old trunks and the pride of their shapes are the custodians of a not too ancient memory although now more than twenty years but not yet dormant. Then they watched the difficult and plodding path of caravans of children, youth, adults, old people fleeing a bloody war that had made Mozambique the poorest country in the world. Millions of victims, millions of refugees. A destroyed country. Then peace, signed in Sant'Egidio, and over twenty years of renewed enthusiasm toward the future.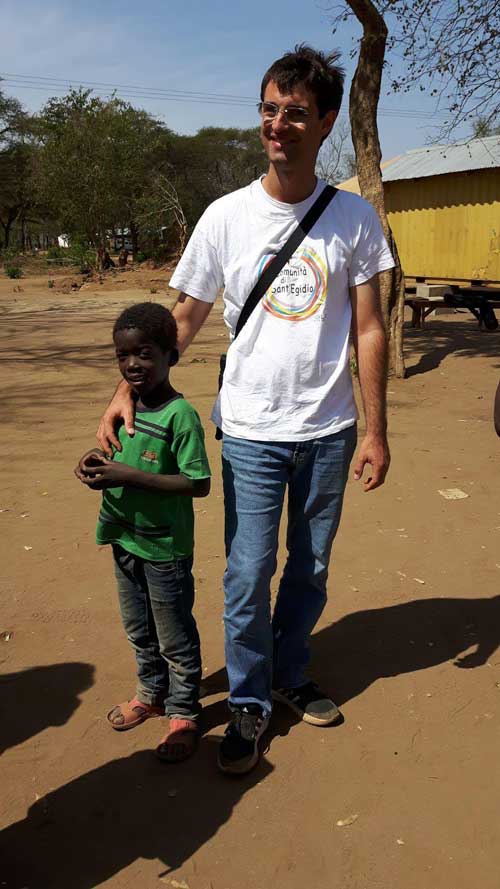 Now again the old baobab see a new generation of Mozambicans trudging, with eyes in disbelief and grieving, forced to flee their country because of the tensions and clashes that for over a year beset the gift of peace. Children with war in their eyes, afraid, helpless. Some hide in front of a camera, others shrink in front of the proposal for a hug. And then the mothers, the fathers, with heavy hearts as they could not guarantee a peaceful future for their children.

We bring a gift of rucksacks. They are needed for school. Yes, because hope is stronger than resignation and you can look forward even when you are forced into a present made of suffering. Then the songs, dances, theater ... dozens and dozens of children with their families flock to attend. At the end they are hundreds. Behind them a row of tents that is lost on the horizon, all smeared with sand, exposed to sunlight, a poor lure of a quiet life away from war.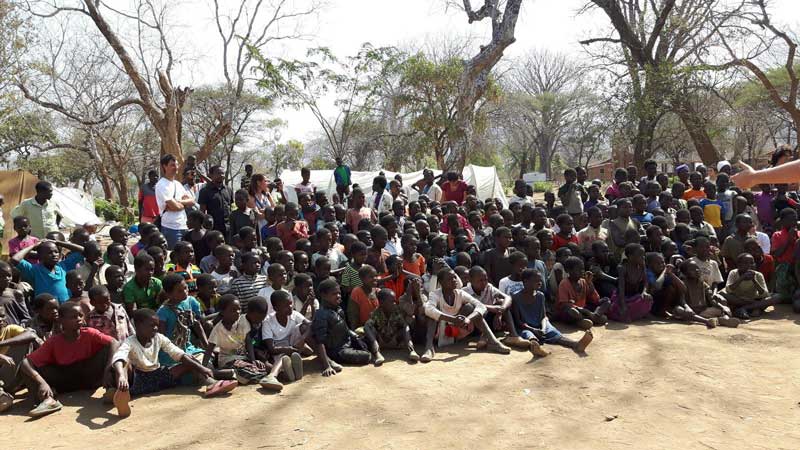 In our hearts remain imprinted the pleading children's eyes. It is a cry for peace choked by evil. But right for this it climbs directly to heaven and asks us to welcome it.

We go back to Italy with many stories in the heart and with the awareness that just there where evil is stronger there must be more courage and daring. From the Gospel we know that the good is stronger and that life defeats death. Knowing this, we want to renew our commitment to build a world of peace.