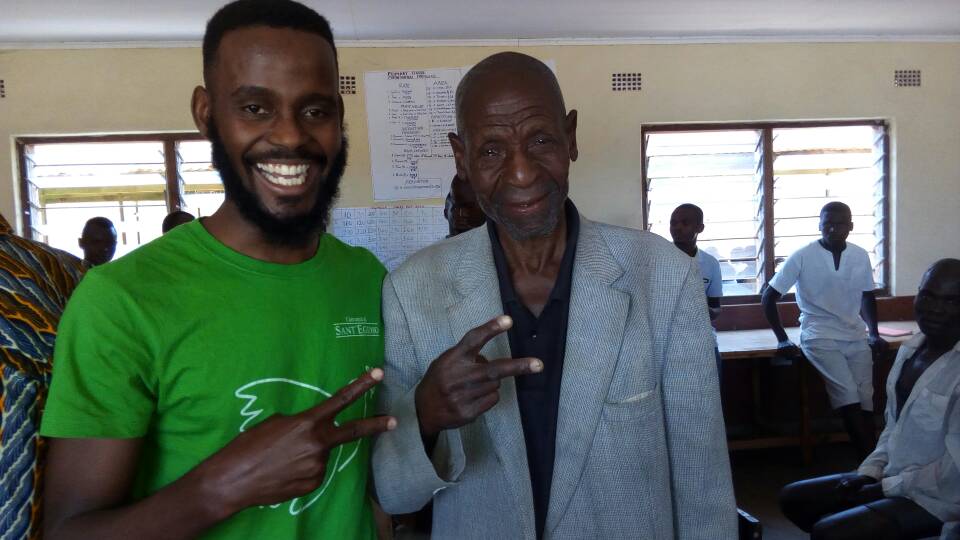 This is a true story: that of an injustice of which two poor people, one elder and one teenager are victims; but it is also the sory of the work of liberation done by the Community of Sant'Egidio in Malawi. Here is the story:

"The wind of justice blew in Chichiri prison in Blantyre, Malawi. In the spirit of the Gospel," I was a prisoner and you came to see me "(Mathew 25), the youth of the Community of Sant'Egidio have been committed for years to visit and provide legal assistance to the prisoners, asking the government to review some forgotten and unresolved cases. This was the story of 85-year-old Matiki Njala and Elia Kadzombe, 24 years old, charged of murdering 10 years ago and released a few days ago after a regular trial.
At that time Matiki was 75 years old and his nephew Elia 14. They were taken into jail without even being able to be heard. Although Elia was a child, he was locked up in the prison for adult people. Only in 2012 their case came to the court, but at the very last moment it was postponed to a further date, which probably could never have arrived without the intervention of the Community.
Their story had a turning point in 2016, when grandfather and grandson started to join the prayer that the Community of Sant'Egidio have been organizing for years in the prison once every week. The words of hope preached in prayer opened them to the trust the youth of the Community, and to tell them all of their story. Alexius Kamangira, a young lawyer who is a member of the Community, offered to follow their case free of charge.
When applications for review were submitted, it was found that there was no evidence of their conviction in the court archives: they were imprisoned on the basis of simple conjectures, without evidence. It was clear that they were destined to die in jail, forgotten behind the bars. Now that he is getting older, Matiki begins to have serious health problems. It could have been his end.
The regular process stated their immediate release. Both of them expressed their gratitude to Sant'Egidio for this love, for being considered as sons and relatives, giving them hope and a new life, resurrected from the abyss of darkness.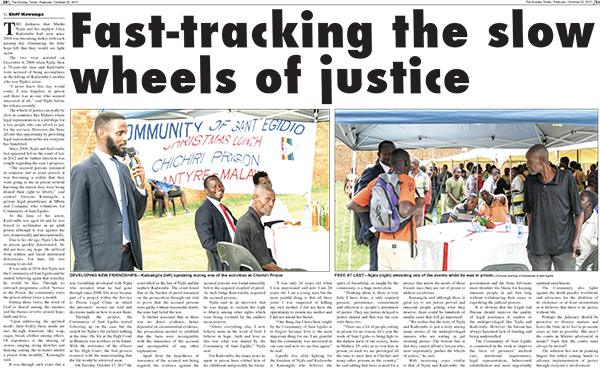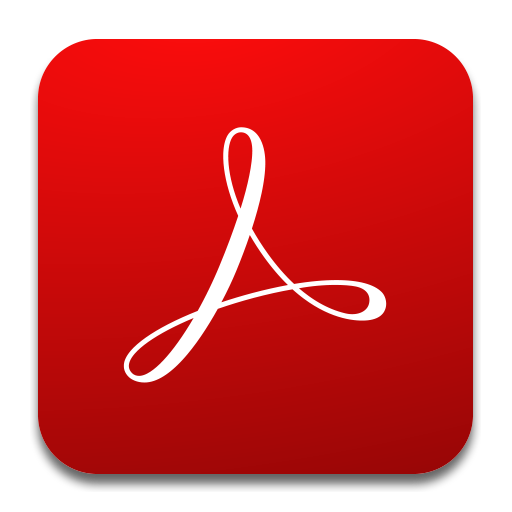 READ THE ARTICLE ON THE SUNDAY TIMES >