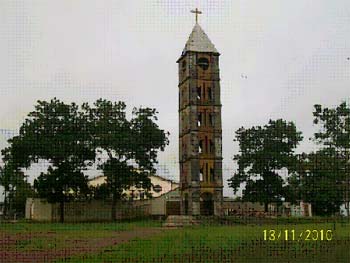 Meagui is a city in West Cote d?ivoire, a relevant region not only for coffee and cocoa production, also for being a crossroad for a number of different ethnic groups, moving from all over the country and from other countries in Western Africa to the area to work in the fields. Many tensione are arising due to political and ethnic frictions, linked to the presidential elections to be held in the country next week. To contrast them, the Community of Sant'Egidio organised the "Days for Peace", between 12th and 14th November.
A seies of event to build an atmosphere of a pacific cohabitation: the first conference, headed "Non-violence in the School Environment" ("La Non violence dans le milieu scolaire") was hosted by the college of Méagui.
Another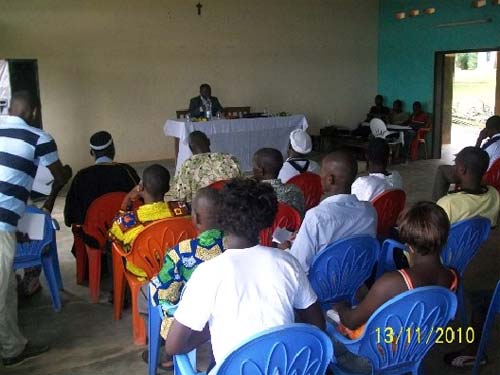 initiative, "Living together in an Peaceful Climate", gathered representatives of religious communities (muslim, catholics and protestants), etnhic groups (baoulés ; bétés, burkinabè) and of civil society. Georges Adon, responsible of the Community of Sant'Egidio in Cote d'Ivoire invited all the leaders to commit to avoid violence in the next turn of the elections, on 28th November.
The successful initiative triggered great interest and the willing to organise a prayer for peace where all the religious communities will take part