The students of the Secondary School 'Enrico Medi' gathered together to say NO to any form of violence, within a week after some very young students were attacked. The aggression happened in Tor Bella Monaca, a peripheral neighbourhood in Rome where too often episodes of violence happen.

The concert "Play Music Stop Violence" sponsored by Youth for Peace of the Community of Sant'Egidio was a concrete response to the climate of violence, through a meeting of dialogue, music and words.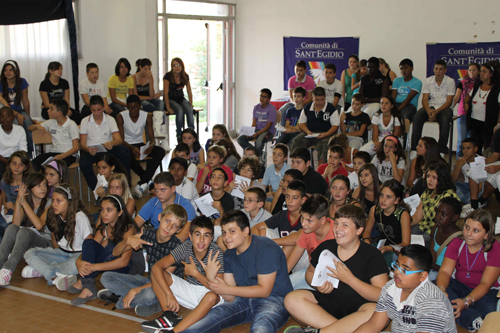 It was a response coming from young people who live a dream of peace that starts from themselves and from the reality of dialogue.
After the concert, the girls involved in the attack have reconciled. A great success and a concrete example of how a more humane world can be built without violence.