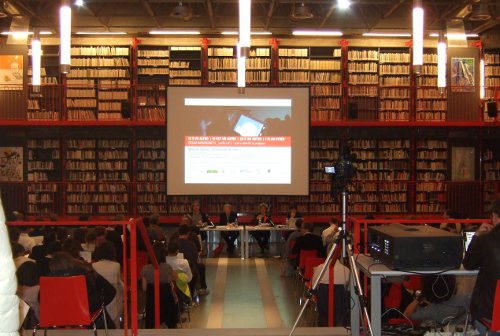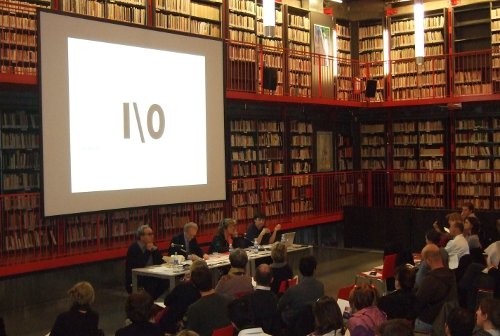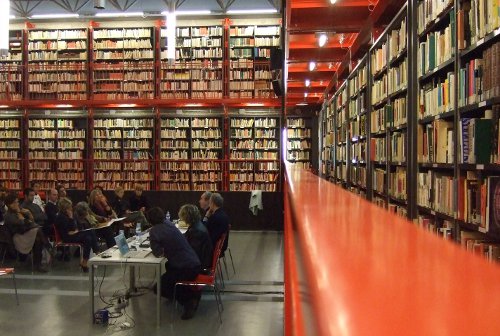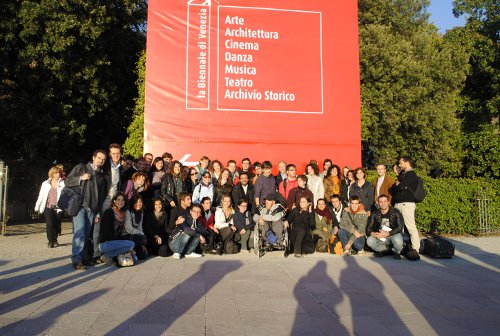 On 14th October 2011 the Biennial Art Exhibition in Venice, one of the most prestigious places for world Contemporary Art, welcomed a multi-voice reflection "I \O_ IO È UN ALTRO" ("I is another"), an artistic project of Artist César Meneghetti, together with The Friends, the disabled artists from the Laboratories of Experimental Arts of the Community of Sant'Egidio.

Art critics, academicians and other intellectuals debated in a Session devoted to "Art and diversity". Cèsar Meneghetti opened the conference with pictures and interviews he realised in the last months, underlining how the meeting with "The Friends" determined a deep transformation in his mind, overturned his way of thinking and changed every preconceived idea he had on disability.

Simonetta Lux, critic and Professor of History of Contemporary Art, stressed how the work of Cesar Meneghetti is "the last act, but the most overwhelming, of a process begun by the Community of Sant'Egidio in the laboratories of "The Friends" through a personal relationship with disabled people".
This process led to "the complete breaking-off of prejudice, the discovery of an unexpressed intelligence, the expression of new perceptive and critical points of view, to a new special people then, with whom it is possible to enjoy together every day life and its disasters".

Alessandro Zuccari shared his point of view as an art historian who has taken part since the beginning in the art laboratories of the Community. In his speech he analyzed the experience of The Friends with a retrospective look, stressing when in several historical moments the disabled people's life had been considered valueless, like in classic studies and especially in Lucio Anneo Seneca's writings. Christianity introduced a deep change in this context with the creation of a new humanism. The novelty of Gospel preaching ("don't say raka to your brother") consists in looking at the disabled person like a whole man, without reducing him to his deficiency or to his sickness; thus, establishing again a real unity between soul and body.
It is a novelty not completely accepted in the contemporary world – e.g. the extermination of disabled people perpetrated by the Nazis at the end of the '30s – and the experience of The Friends is an important contribution in this perspective


All the other speakers offered a new and more conscious vision on mental disability, stressing how art can be a precious instrument for relations and the expression of a too often rejected depth, as The Friends' experience shows. A significant fact was the presence of Alberta Basaglia, daughter of Franco and a witness of his commitment towards a new conception of mental illness.

This stems a reflection on an artistic process that will lead to an exhibition in 2012, but also in this phase it offers important food for thought on disability and art.
The Session was framed by a hall full of more than a hundred people really interested students and PhDs coming from the Universities of Rome, Viterbo, Udine, Trieste, Padua, Parma and Venice.

For further information:
Video: http://vimeo.com/30587883
Website: http://www.ioeunaltro.org/


Video: http://vimeo.com/30587883
Website:
http://www.ioeunaltro.org/